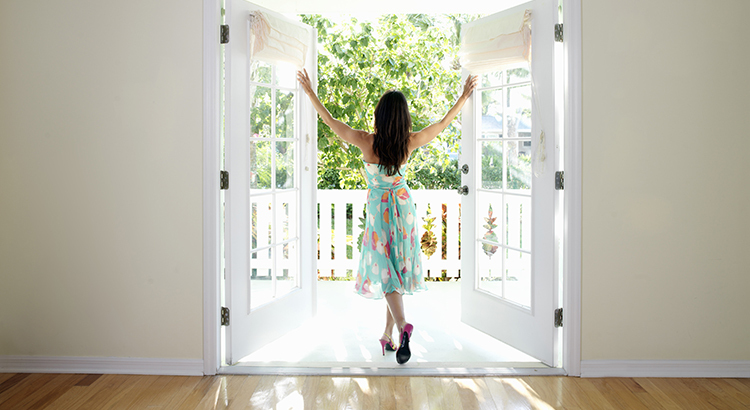 We've streamlined and perfected the process of finding dream homes for our clients in Almaden Valley 
We know you want to spend less time looking at perhaps hundreds of homes for sale, looking all over. . .just to find that special place, allow our knowledge, experience and passion for Almaden Valley to guide you through the process of finding the right neighborhood that will fit your lifestyle. We strive in making it easier and have a direct path to help you find your dream home.  
We are also your Trusted Resource for Almaden Valley Real Estate, offering complete solutions for buyers, from financing assistance to creating innovative marketing strategies for home sellers.    
Check out the Almaden Valley Real Estate Market Report here!  
We are your neighborhood specialists and we are ready to help you..    
Today I would like to speak to you about Sellers Are Returning to the Housing Market
In today's housing market, it can be a big challenge for buyers to find homes to purchase, as the number of houses for sale is far below the current demand. Now, however, we're seeing sellers slowly starting to come back into the market, a bright spark for potential buyers. Javier Vivas, Director of Economic Research at realtor.com, explains:
"Seller confidence has been improving gradually after reaching its bottom in mid-April, and now it appears to have reached an important recovery milestone…After five long months, sellers are back in the housing market; while encouraging, the improvement to new listings is only the first step in the long road to solving low inventory issues keeping many buyers at bay."
Even with the number of homes coming into the market, the available inventory is well below where it needs to be to satisfy buyer interest. The National Association of Realtors (NAR) reports:
"Total housing inventory at the end of June totaled 1.57 million units, up 1.3% from May, but still down 18.2% from one year ago (1.92 million). Unsold inventory sits at a 4.0-month supply at the current sales pace, down from both 4.8 months in May and from the 4.3-month figure recorded in June 2019."
READ MORE: https://www.siliconvalleyrealestateteam.com/blog/almaden-valley-homes-sale-sellers-are-returning-housing-market/


???Thinking of selling your home? Let Don take over the marketing of your property
www.siliconvalleyrealestateteam.com - Call or text 408-741-9300 for more information.