Holy Moly! In 1985 when we purchased our home I never would have thought or even believed the interest rates would be where they are today! I almost fell off my feet when one of our sons called and told me the interest rate he just locked in on a refinance of his home. 2.75% 30-year fixed!! We paid over 13% in 1985. I can remember asking my father why he wouldn't pay off his house, to which he replied "Where am I goin' find 6% money...lol 
Thus, ALL you folks considering the purchase of a home in 2020 NOW is the time. I've noticed more listings coming on the market lately. Sooo... I'm posting a rate comparison the folks at KCM put together. Here it is...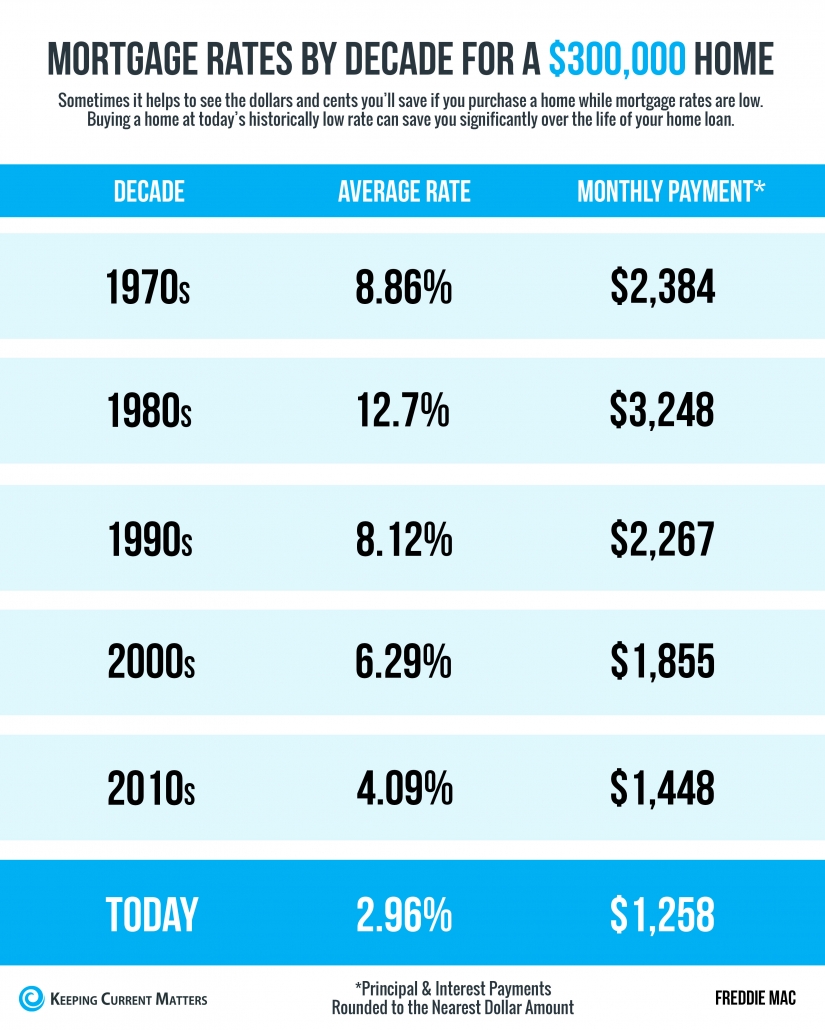 Some Highlights

Sometimes it helps to see the dollars and cents you'll save when you purchase a home while mortgage rates are low.
Today's low rates mean it's less expensive to borrow money, so the savings over the life of your loan is significant.
Reach out to a real estate professional to determine the best way to position your family for a financially-savvy move in today's market.