...that the Real Estate Market is...hot, hot, hot? I don't need to tell Realtors® that cuz they're all scrambling looking for listings to satisfy the demand of buyers. Prices are up, Interest rates are down, down, down, and properly maintained and priced property is here today and gone tomorrow. Multiple offer situations are almost a normality, these days. 
So, what's a buyer to do? Be Prepared is the best thing and the next best thing? Be Patient, don't play games, make your offer your highest and best. Many buyers these days are foregoing home inspections (not something I recommend) but they are doing it simply because the demand is so high. 
BUT, the best thing a Buyer and Seller can do is to reach out to a professional Realtor® and add them to your team. We'll do the worrying for you...lol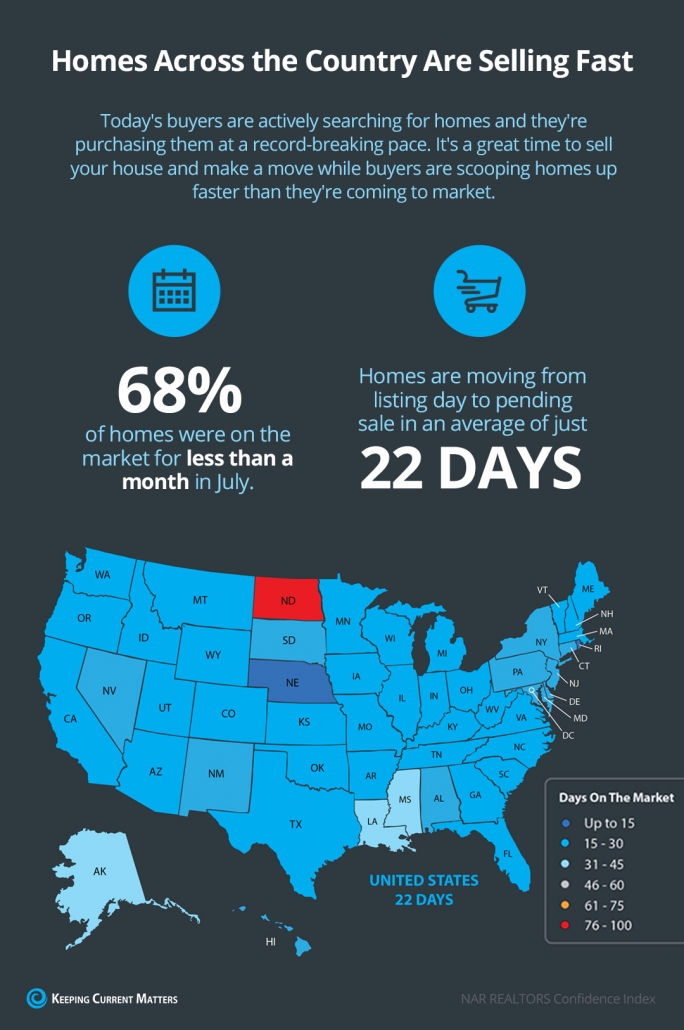 Some Highlights
Buyers are actively searching for and purchasing homes at a record-breaking pace. According to the latest report from the National Association of Realtors (NAR), in July, 68% of homes 

were on the market for less than a month.

With homes moving from listing day to pending sale in an average of just 22 days, it's a great time to sell a house.

Reach out to a local real estate professional today so you can make your move while buyers are scooping homes up faster than they're coming to market.
Many thanks to KCM for the info graphic