The Summerville Real Estate Summer market is roaring forward as our area tentatively returns to a different normal of living. Our current reports shows an extremely strong seller's market. According to our Summerville real estate market reports, we now have 34% (Thirty Four Percent!!) less homes for sale in Summerville then we did this time last year and the average sales price for homes in Summerville last month closed out at $281,679 which is 3%  up from this time last year.
We saw  422 homes for sale in Summerville sell after an average of 40 days on the market. The number of days it took to sell a home in Summerville last month was down by seven percent compared to this time last year. I personally had everything I listed go under contract in less than a week. At most price points, homes for sale in Summerville are moving very quickly.
We are still quite low with the months supply of homes for sale in Summerville dropping significantly. (A balanced market averages 5-6 months of home inventory.)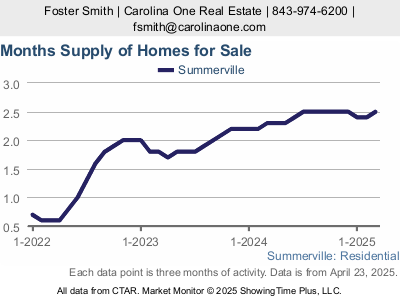 The average price per square foot in Summerville rose to at $135/square foot last month due to the lack of inventory.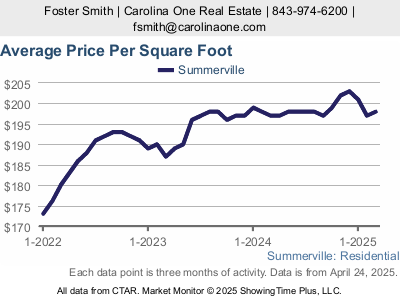 If 2020 is your year for selling or buying a home in Summerville, I can help!  If you need to find out how much home you can afford, visit my site to learn more. How Much House Can I afford? If you are a home seller and would like to discuss your Summerville Home and what it is worth in our market today, please e-mail me for more information or fill out this form.