Having a laundry room that's perfectly organized can make daily chores much easier. Whether you are buying or just looking to upgrade your home, having a laundry room that's clean, organized, and well put together will appeal to future buyers as well as offer something that homeowners can enjoy now. The National Association of Home Builders recently conducted a study on what people are looking for in a laundry room. Here are eight ways to improve your laundry room and upgrade your home.
#1. Install shelves and cabinets.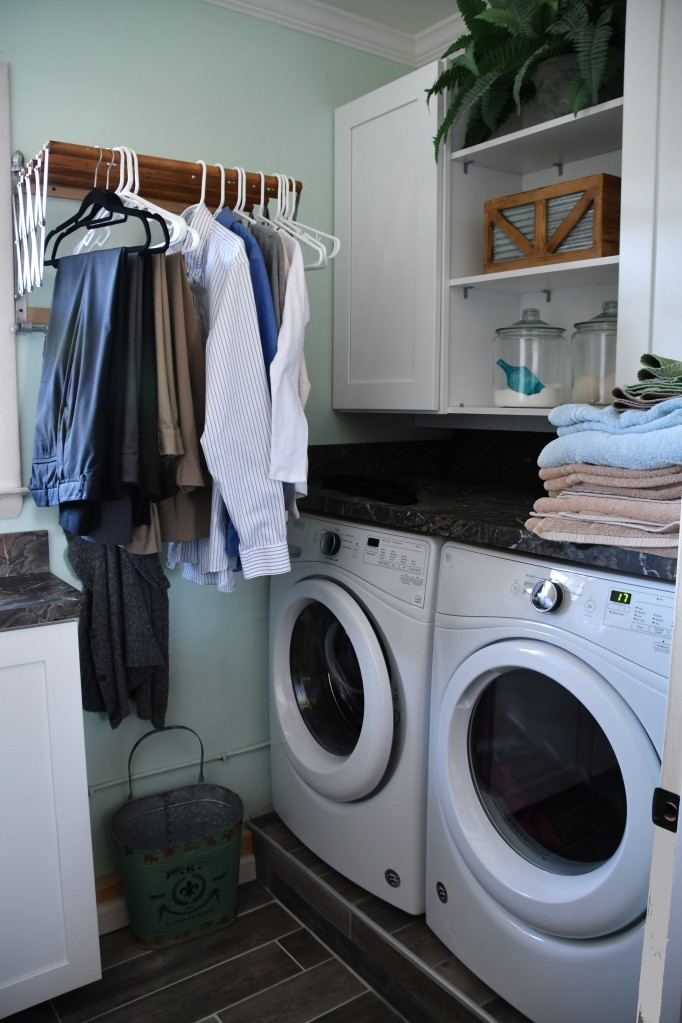 If your laundry soap, towels, and other paraphernalia are scrunched into the corner or sitting on top of the washer and dryer, it's time to de-clutter the look of the laundry room. Typically, the same type of cabinets for your kitchen can be used for your laundry room so cabinets can be spending but shelves are a cheap way to organize dryer sheets, laundry detergent, and anything else you may want to keep in the laundry room.
#2. Build a system to separate your clothes.
Organization is imperative when you're talking about your laundry room. You don't want to sort through piles of mixed close so have been set up vertically to easily sort laundry that needs to be done, cleaned, dried, and put away. Container Store Elfa system is perfect for closet organization and features mesh laundry options and baskets. But you can also use bookshelves and an old dresser to be converted into a laundry basket organizer.
#3. Create a folding station.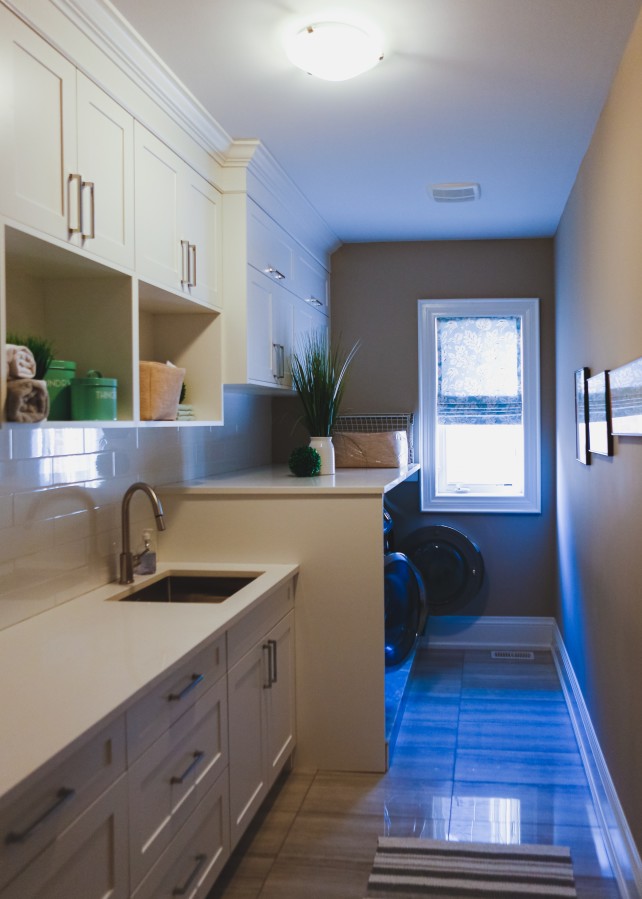 Give yourself some space to fold laundry. If you're doing it on top of the washer and dryer you may run out of space and still feel cluttered and cramped. You can build a table that fits into a narrow spot or upcycle a piece of furniture for this use.
#4. Construct drying and hanging racks.
For nicer clothes that you probably don't want dried in the dryer, create a space for drying and hanging. A portable closet may work or you can install a simple hanging rod or PVC pipe in the corner of the room for less than $50. However, you can always go to expensive places like Pottery Barn and Crate and Barrel for wall-mounted drying racks with metal frames for over $100.
#5. Have a dedicated place for your ironing board.
Not too many of us iron anymore but it is one of those things that is a necessity. Consider going with an ironing board hanger that can be screwed into the wall or hung over the back of the door. It will keep the ironing board out of the way and neatly organized.
#6. Use reusable containers.
You can make a pretty stylish collection of laundry detergent and fabric softener simply by using glass or plastic containers in a wide range of sizes and colors. Large, clear jars with lid provide an organized look and you can easily see what you need when you need it.
#7. Have a spot for those missing socks.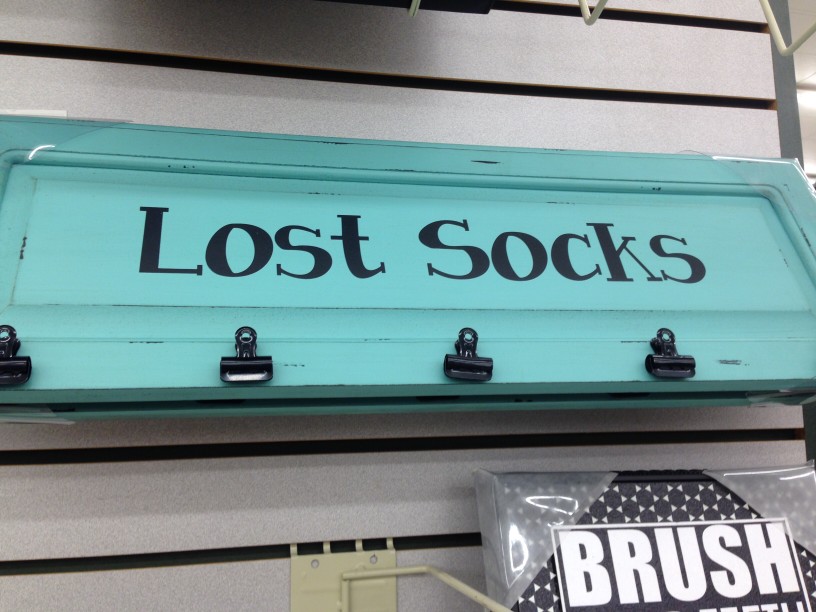 If you're like me, you have a drawer in your bedroom full of socks without their matching pair. But occasionally, all come across one of those missing socks but then forget to put it with its match. If you have a dedicated spot for mismatched socks such as a small bin next to the laundry basket or a string of clothespins up against the wall, you can easily find what's missing and who it belongs to.
#8. Stick to an organized schedule.
This is one thing we've gotten used to. Laundry is always done on Friday. If you have children, you can inform them that Friday is laundry day and if they miss bringing their laundry into the laundry room, they will have to do it on their own time. If all the laundry is in the laundry room on Friday, it will get done with the rest of the laundry. My wife typically loves doing all the laundry in one day, piling it on the bed or the couch, folding it and putting it away while she watches her favorite shows. She actually calls it "me time" even though she's doing something for all of us.
Laundry is one of those things that will never go away but by getting organized, sticking to a schedule, and finding new ways to de-clutter, will make the process much easier.
More Great Stuff for Homeowners"