Forbearance, foreclosure, short sales in a COVID 19 world
Real estate market data in Andover MN by Joel Friday of Keller Williams Classic Realty
With a global pandemic underway, we are seeing more and more people who have lost their jobs.     With job loss comes the uncertainty of how to pay your mortgage along with the rest of the monthly bills coming out. The federal government has allowed the banks to give you time to recover with a process called forbearance. So what exactly does this mean to you if you have used the forbearance process?
Forbearance is not loan forgiveness nor is it payment forgiveness. It simply allows you to skip payments for now but make up for them in an undetermined timeframe. Say you missed your $1500 payment in May, June, July and August. Your September payment will be $1500 plus the $6000 in missed payments. That would be a tough pill to swallow. Each bank can decide if that is how to make themselves whole again or they may choose to defer the payments and reset your end date to your loan. The key here is you are $1500 behind for each month of forbearance. They could choose to foreclose (foreclosure article) on you if you can't catch up with the overdue payments. A short sale (topic of another blog, stay tuned) may be another option but that would be something we could discuss with you early on. These days you may still have a decent amount of equity in the home so it might be worth selling to pay off your forbearance amount and buying another home once you are back on your feet.
Please feel free to contact me directly to discuss your options and assess your particular situation. I am solution-oriented person and find the best option for you. I helped many families in the last crisis of 2008 and know the process on all situations. 763-445-9760 is my number to call or text, ask for Joel Friday.
The city of Andover is a very friendly and family-oriented community. With strong school choices including public, charter, and private, your family has many educational opportunities. The trails are exceptional for walking, biking, running, and cross-country skiing. There are over 400 acres of community and neighborhood parks. The sports fields are busy with soccer, baseball, and hockey. Golfers enjoy many of the local courses. One of the special summer events held in Andover is the Andover Family Fest with a parade, rides, entertainment, craft fair and fireworks. There are many shopping conveniences, entertainment and dining options available as well as swimming and workout facilities. Andover is a short 30 minute commute to the downtown metro via Highway 10. Andover's population is 32,461 giving it a suburban feel, yet having many big city amenities. It was incorporated in 1972. The name was given in 1899 by the railroad when establishing their rail stops. They decided that the train would make station stops at five mile intervals and the stops would be named Andover, Cedar, Bethel, Isanti, Cambridge, Stanchfield, Braham, Grasston, Cornell, and Brook Park.  The first Andover Station train stop was on July 4, 1899.
Utilize our 4 free mobile apps to improve your home search in the Twin City area

1. Check out my GPS enabled mobile app download NOW!


mobile search app for Andover MN 55304
2. Save Thousands, Keller Mortgage when buying your Andover MN home




3. Find great vendors to maintain your Andover MN home





4. Find your property lines for your Twin City area homes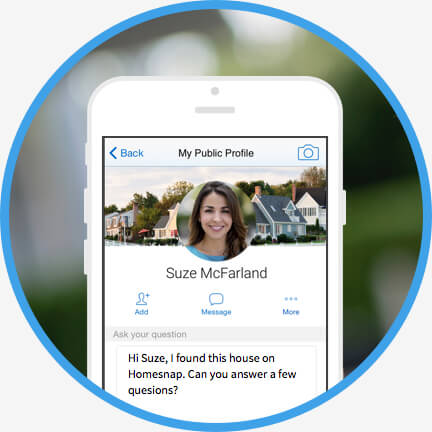 My current inventory of homes for sale
Median sale price in Andover MN 55304
Andover homes for sale
by Keller Williams Classic
Under 150,000
150,000 - 300,000
300,000 - 450,000
450,000 - 600,000
600,000 - 800,000
800,000 - 1,000,000
1,000,000 - 1,500,000
1,500,000 +

What are the schools like in Andover MN 55304?
Great restaurants in Andover MN 55304
Luxury homes in Andover MN 55304
Lake shore homes for sale in Andover MN
Golf Course homes for sale in Andover MN 55304
Peaceful acreage homes for sale in Andover MN 55304
Home market trends in Andover MN 55304
My profiles: