Foreclosure and what it means to you
Real estate market data in Andover MN by Joel Friday of Keller Williams Classic Realty
In our last article, we delved into forbearance and what that means to you in today's COVID-19 world. Forbearance article. Now we will go over the details of foreclosure law as Minnesota allows for it to work. Here there are several steps needed for the bank to foreclose on your home. This can only occur if you are late on your payments by a number of months. Speak with your attorney to know your rights in these cases. This is a rough outline so you can understand the timelines and terminology.
Step 1. Notification of owner. You may be served or a notice put on your front door. Read and understand the dates provided in the notice. They will also need to put a notice in the local paper of record, in Anoka County that is the Shopper (published weekly on Wednesday and delivered to all homes and businesses).
Step 2. The Sheriff's sale. This date is published in all notices and here in Anoka County, held at 10 am in the Sheriff's office in Andover on Hanson Blvd. Once this sale occurs your mortgage is over and no further payments need to be made. You still need to keep up with your utilities and maintain your property or the bank will consider abandoned. Note the amount your home sold for at the sale as this becomes important as to your remaining equity stake.
Step 3. Redemption period. This varies from 5 weeks to 6 months to 12 months and is stated in your original notice. The normal timeframe is 6 months. 5 weeks is for abandoned properties only (hence pay your utility bills and maintain home). Some people think they need to move out after sheriff sale, which is incorrect. This is a good time to set aside your normal payment so you have money for your next home. This is also an excellent time to call me for a market analysis of your home. We have sold several homes in this stage and we can help you capture the equity in your home. This MUST be done and closed prior to the end of the redemption period or the bank retains your equity stake. Upon the completion of the sale, we redeem the bank with the proceeds from your sale and you get what is left over after closing costs. We have seen as much as $100,000 captured in this fashion. The home pictured above was redeemed using this method.
Step 4. Once the redemption period ends, you will need to move out. The bank may offer you some money to hand them the keys and go as it is easier than the eviction process to them. This will be the result if you owe more than what the home is worth. An option here would be a short sale, which will be the topic of our next blog.
The city of Andover is a very friendly and family-oriented community. With strong school choices including public, charter, and private, your family has many educational opportunities. The trails are exceptional for walking, biking, running, and cross-country skiing. There are over 400 acres of community and neighborhood parks. The sports fields are busy with soccer, baseball, and hockey. Golfers enjoy many of the local courses. One of the special summer events held in Andover is the Andover Family Fest with a parade, rides, entertainment, craft fair and fireworks. There are many shopping conveniences, entertainment and dining options available as well as swimming and workout facilities. Andover is a short 30 minute commute to the downtown metro via Highway 10. Andover's population is 32,461 giving it a suburban feel, yet having many big city amenities. It was incorporated in 1972. The name was given in 1899 by the railroad when establishing their rail stops. They decided that the train would make station stops at five-mile intervals and the stops would be named Andover, Cedar, Bethel, Isanti, Cambridge, Stanchfield, Braham, Grasston, Cornell, and Brook Park.  The first Andover Station train stop was on July 4, 1899.
Utilize our 4 free mobile apps to improve your home search in the Twin City area

1. Check out my GPS enabled mobile app download NOW!


mobile search app for Andover MN 55304
2. Save Thousands, Keller Mortgage when buying your Andover MN home




3. Find great vendors to maintain your Andover MN home





4. Find your property lines for your Twin City area homes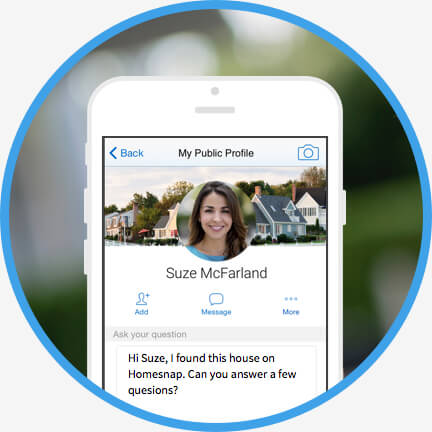 My current inventory of homes for sale
Median sale price in Andover MN 55304
Andover homes for sale
by Keller Williams Classic
Under 150,000
150,000 - 300,000
300,000 - 450,000
450,000 - 600,000
600,000 - 800,000
800,000 - 1,000,000
1,000,000 - 1,500,000
1,500,000 +

What are the schools like in Andover MN 55304?
Great restaurants in Andover MN 55304
Luxury homes in Andover MN 55304
Lake shore homes for sale in Andover MN
Golf Course homes for sale in Andover MN 55304
Peaceful acreage homes for sale in Andover MN 55304
Home market trends in Andover MN 55304
My profiles: