Halloween is approaching. Are you looking for a CREEPY Home that you can fix up and build some sweat equity? Who would you ask for advice on Creepy Home or other Real Estate in the Phoenix Arizona metro area, Herman Munster or me, your personal REALTOR? Choosing among Realtors could cause you to go to a MONSTER MASH this Halloween.
MONSTER MASH of Real Estate and Creepy Fixer Upper Homes
As sung by Bobby Pickett and the Crypt Kickers (1962)
Sure Herman looks the part as a Realtor on Halloween but I have been in the Phoenix metro and Arizona for a long time. OK, OK you are going to ask Herman Munster this year...well here you go! Boo!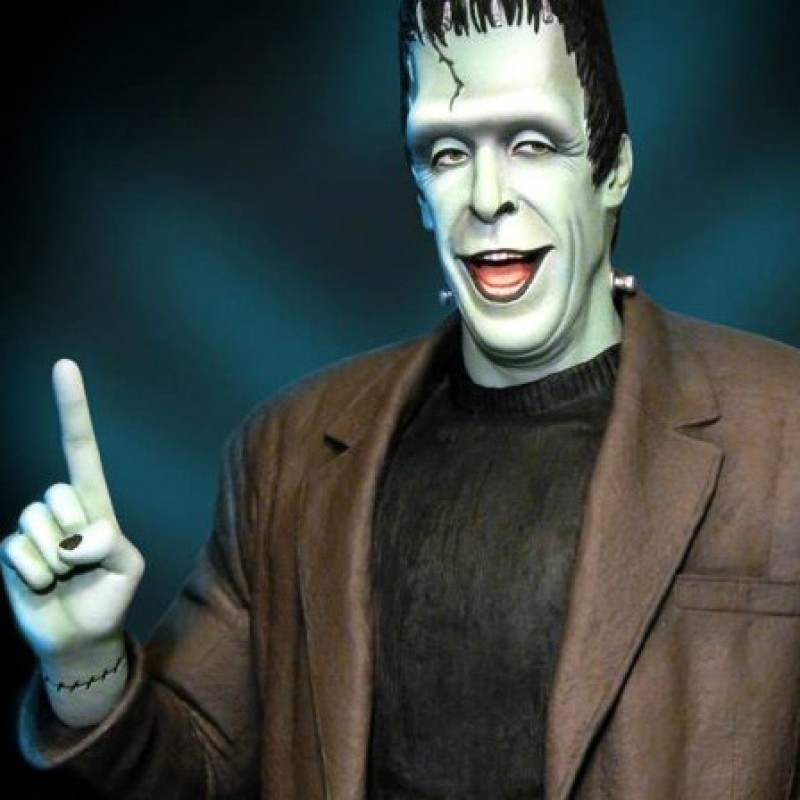 If Herman Munster was a Real Estate Agent, he could give you Halloween Creepy fixer upper homes and real estate advice based on his very specific knowledge, but would his home selling ideas coincide with what most Buyers want? Herman, if you recall on TV's The Munsters had some unique ideas regarding entertainment and home decoration. Would Herman's ideas help you find the right home on Halloween asell your home at the at the best price for you as the Seller? You can decide here.
Halloween Real Estate Issues from me your professional REALTOR?
One of the more difficult things we as Real Estate professionals have to do is advising our clients "what has to go" when putting their family home on the market. Herman Munster may have ideas that do not match what the majority of Buyers are looking for in a home. For example, most Buyers are not looking for a moat around the home and creaking front porches and doors that resemble that of a dungeon.
I think we have all been there where a client's home, maybe like the Munster's home, has worked for them for a generation and everything works but it is not in a condition where we as professionals, in our opinions, will put the client's home in a position to sell for top dollar in the local market.
For example, Herman Munster may love certain aspects in a home, but some things have GOTTA GO when selling a home!
Old Door Knobs

Are they old, brassy? Does the one on the front door look like it was owned by Herman Munster? Has it has been through one too many winters or scratched with brillo?

                 Herman Munster might like old door knobs with "character?"... Most Buyers will not
Herman Munster styled or Newer more modern door handles recommended by me, Your Realtor
Old doors? What do you think? Take a look at the Munster's front door.

Do you expect to hear chains rattling inside the door, aka the old TV show "The Munsters"? Spring for a nice door. Get an inexpensive but modern light fixture.
Of course you could ignore Herman Munster and ask me your professional Realtor.
More Ideas from me your professional Realtor
For more ideas for your Seller clients that will attract Buyers see how to "Make your home SMILE"! 
Communicating these thoughts should be done with warmth, love and compassion. After all, the Sellers probably love their home. The Munsters loved their home. Getting the Buyer to love the home also and helping your clients, the Sellers, to understand what needs to stay and what needs to go is where the rubber meets the road. 
As your Seller's Realtor, I Jeff Masich can help you with what has to stay and what has to go and help you attract Buyers in order to get the most for your home. Give me a call, I would be pleased to help. I do love Herman Munster though. 
Looking for a "Creepy House" that you can fix up and make your own? Call Me!
If you are looking to move to Phoenix including Scottsdale or to buy a home in Arizona or sell a home in Arizona, contact Jeffrey Masich, Associate Broker and Realtor. I would be pleased to help you and look out for your best interests while finding you the right home at the right price!

Press FREE MLS Search to search for Arizona Homes and Land for sale