This is gonna be short and sweet. Maybe not so sweet. 
Maybe not all that short. But pretty short. 
So I'm in this dowsing group (that I looove) and a member said that she was told to build  her confidence . . . and that she should 'stand up for herself more'. I thought to myself,
"It actually takes more real confidence to just consider the source and let things go, and not feel you must be on the defensive at all."
Just seems to perpetuate the same old 'elephant talk'  . . . 
Why do so many people feel like they are perfectly justified in imposing their opinion on someone who didn't ask for it?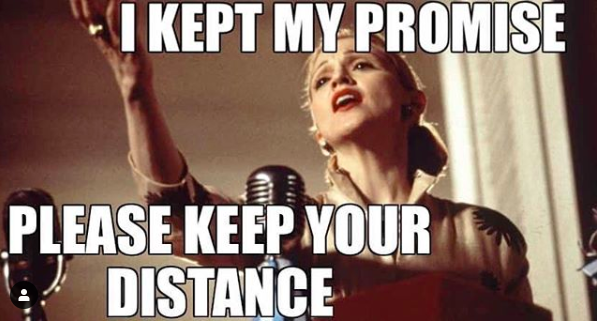 I've even heard 'keyboard (and IRL wannabe) evangelists' who feel that they are performing a public service by attempting to stuff their views down someone else's throat against their will. 
It's come to my attention that many of the same people who virtue-signal about social distancing  are virtually violating the personal space of another, and infecting everyone around them with a virus called control, fear, shame.
If you want to make the world better, send love.
Not judgment.

And if you are a lower vibrational being with no sense of humor who wants everyone to share in your fear and misery . . . don't be surprised when you hit a big block wall of your own design.
Your thoughts create. Make them hopeful, optimistic and joyful.
Or socially distance your ass
the hell away from me . . .