Sudden Valley is a community outside Bellingham in Whatcom County, Washington.
These are live stats regarding Sudden Valley's real estate statistics for the past 3 years for residential, condominiums, and vacant land.
We use median numbers for data instead of average to dismiss anomalies if there is a really high priced/low priced property that would skew the numbers.
Here is the median sales price. Below each column, it tells you the percentage of change from the previous year.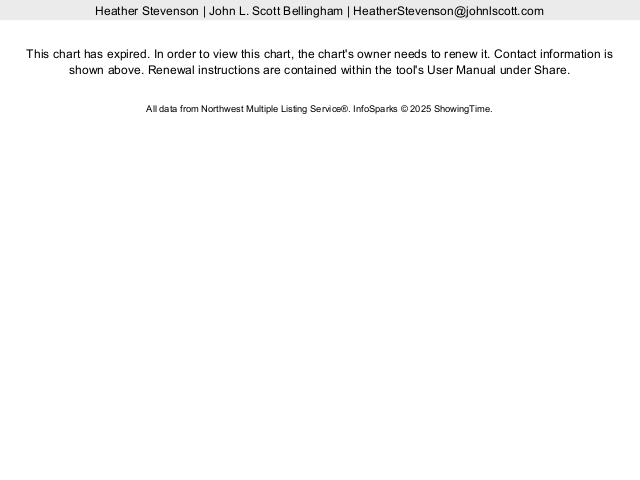 ---
This chart shows the number of new listings by property type to which you may compare those numbers for the previous years. Supply and demand play a huge part in listing prices!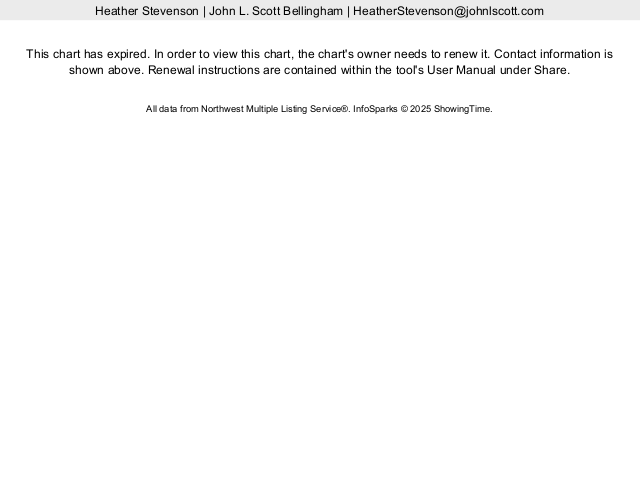 ---
This chart shows the current active listing numbers compared to each year.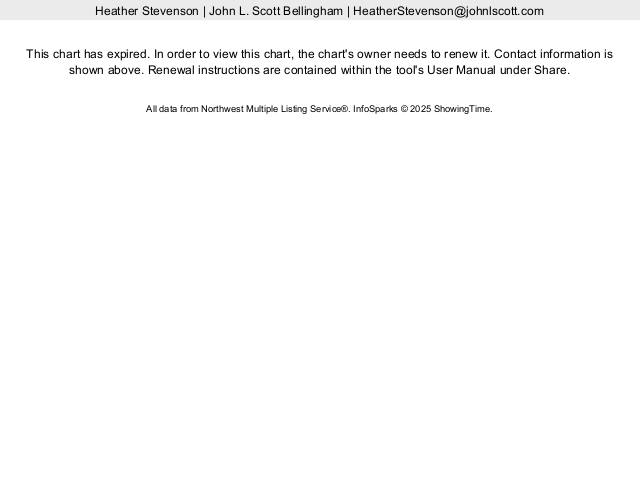 ---
This shows the number of pending sales to see the activity as compared to previous years.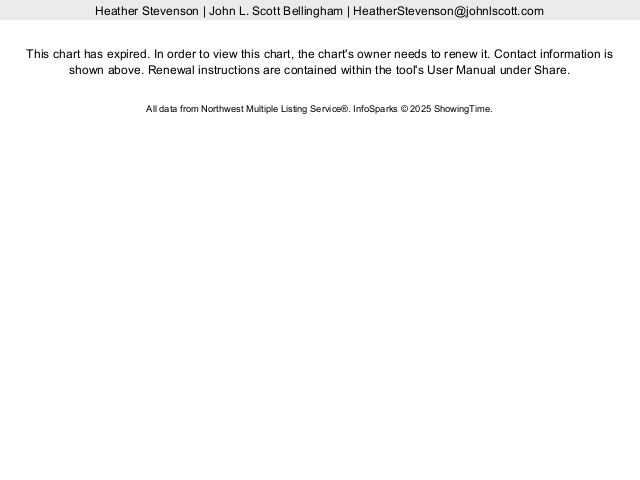 ---
It's important to look at the number of closed sales compared to the number of new listings - what trend do you see? Are we getting more inventory or less?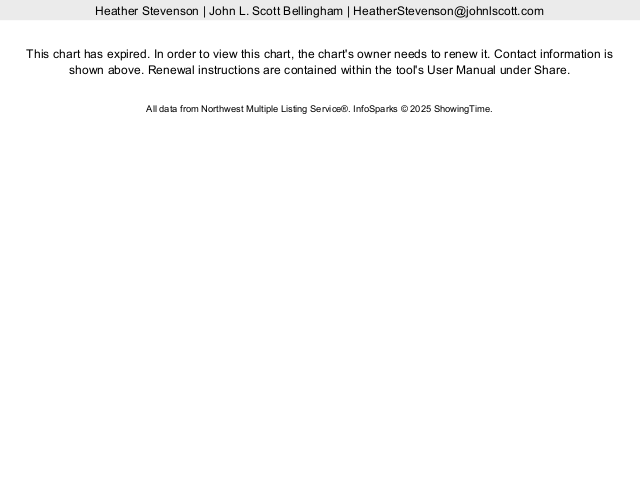 ---
The average (we use average here) number of days on the market also helps us look at the overall market and how quickly new listings are selling. In a balanced market about 50% of listings will sell in the first 30 days - so about 60ish average days.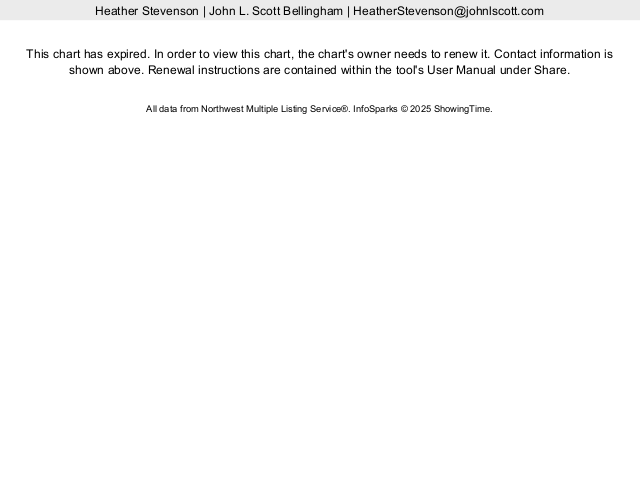 ---
The months of supply is a great indicator for determining a balanced market from a buyer's market from a seller's market -
<4.5 months of supply means there's a shortage of listings and indicates and seller's market.
4.5-5.9 months of supply indicates a pretty balanced market
6+ months of supply means there's plenty of inventory and buyers can be pickier and therefore puts us in a buyer's market.
---
This next chart indicates the median percent of the sold price as compared to the last list price (in case a property had a price reduction). This helps buyers know how competitive their offer should be!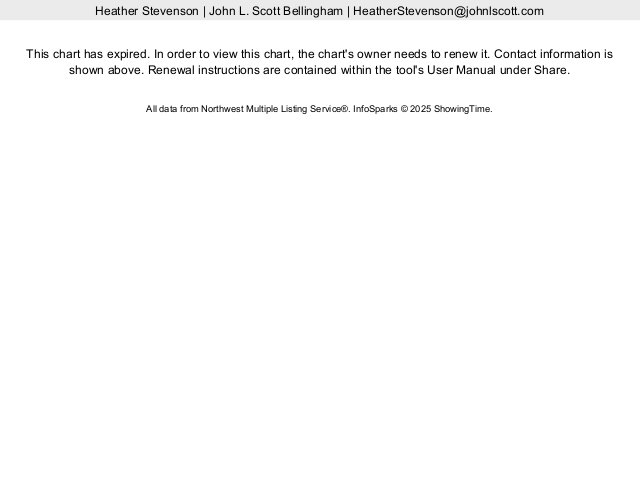 ---
This chart shows the original list price and also helps buyers decide how much to offer.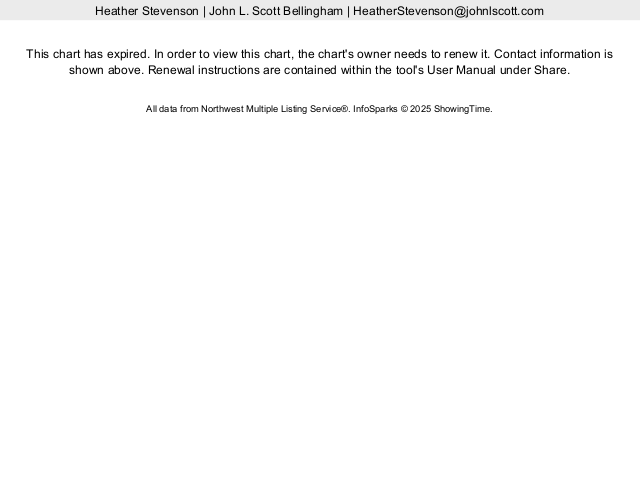 ---
This chart isn't really used except to see what home prices are doing. I find this really valuable when pricing listings. But be aware that if you have a large home, you will most likely get less than this per square foot. If you have a tiny house, you may get a little more than this per square foot.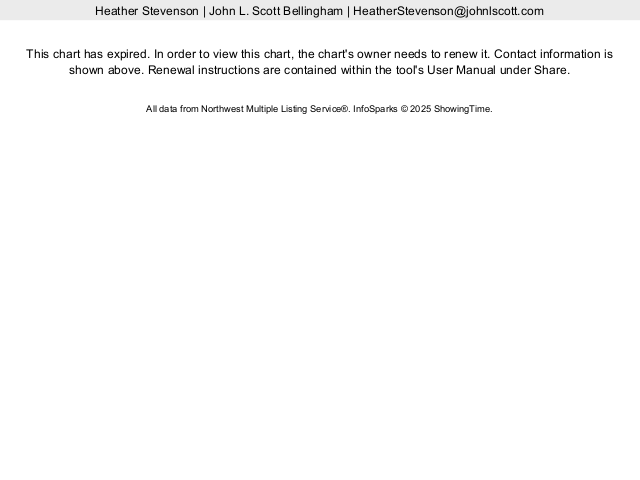 Heather Stevenson BROKER
CELL 360.441.7120