No one has a crystal ball when predicting what the Real Estate Market has in store for us in 2021, BUT, there are experts that are able to look at statistics, mathematical algorithms, evaluate the trends, and provide a somewhat big picture look. NOW, all Real Estate Markets are local AND every market is different. That being said, below is an infographic forecasting the 2021 Real Estate Market for the United States.
For sure, wherever you are there will be people selling and buying Real Estate. Don't miss your opportunity to participate in the 2021 market should you be up in the air about it. Last year was an unexpected banner year and this year looks like it could be the same.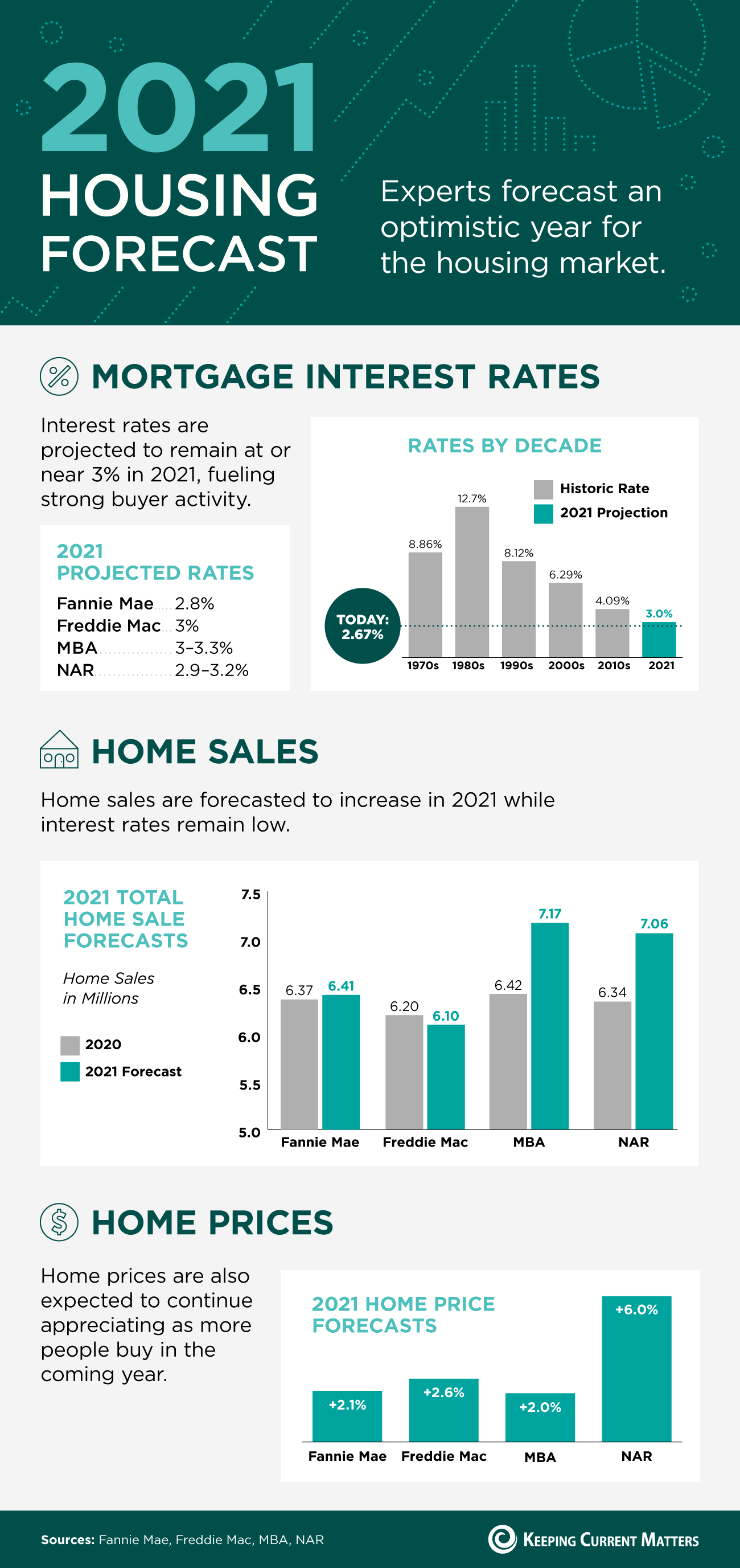 Some Highlights
Experts project an optimistic year for the 2021 housing market.
With mortgage rates forecasted to remain low, high buyer demand is expected to fuel more home sales and continue to increase home prices.
Reach out to a local real estate professional today to determine how to make your best move in the new year.
Thank you to KCM for compiling this information