...a Real Estate Professional?
Many people question whether they should hire a licensed Real Estate Realtor® when they make the decision to sell or buy Real Estate. It is one of the most important decisions to make. There are many twists and turns in the process of selling that most people are not aware of that an experienced professional will be able to handle.
Below are other reasons to consider.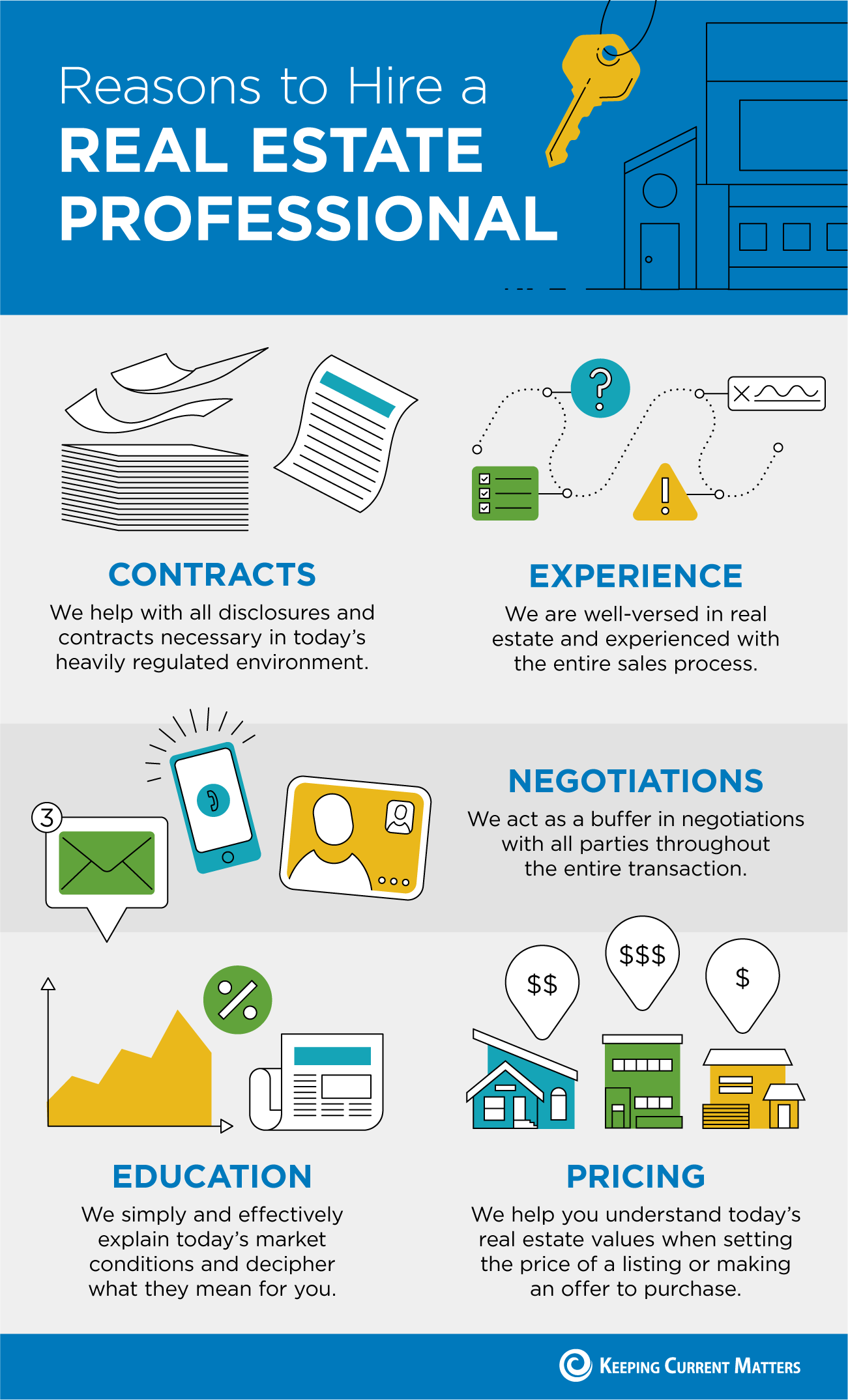 Some Highlights
Choosing the right real estate professional to work with is one of the most important decisions you can make in your home buying or selling process.

The right agent can explain current market conditions and break down exactly what they mean for you.

If you're considering buying or selling a home this year, make sure to work with someone who has the experience to answer all of your questions about pricing, contracts, negotiations, and more.