The thought of buying a house sight unseen may give you hives, but it is more common than you might think. A 2018 poll, conducted by Redfin, revealed 20% of home buyers made an offer on a home sight unseen.
In a 2017 survey, 45% of Millenial homebuyers said they had made an offer on a home without stepping foot in the home, followed by 30% of Gen Xers and 12% of Baby Boomers. These statistics were long before the Covid-19 pandemic turned our lives upside down. Can you image what current statistics would show?
Buying a home sight unseen can be done safely and intelligently if you are willing to do your homework and put a team of consummate professionals in place. Here are 5 hacks to help you do just that…
1. Become Friends with Real Estate Websites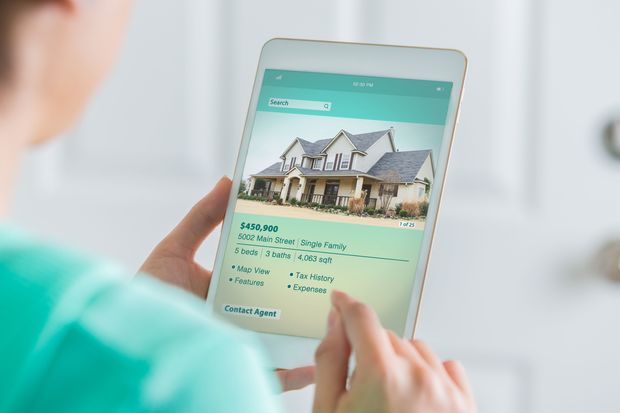 You will want to spend lots of time on your computer researching not only individual homes, but neighborhoods, schools, crime statistics, transportation, and amenities nearby.
Visiting Open Houses in your current community will help you get a feel for the size home you want and zero in on features you want in a home.
2. Find a Realtor You Trust
Buying a home sight unseen is not possible without finding a Realtor you trust implicitly! Do online research on Realtors working in your new community and then interview a few of your top picks by phone. Be sure to ask for references from previous clients that you may talk to.
3. Take a Video Tour
Many homes listed for sale on the internet include a virtual tour. These tours can give you a feel for the property, but also do a walking tour with your agent. Being able to talk with your agent as he or she walks through the house allows you to ask questions about details a photo can't discern. Is the floor wood or laminate? Are the countertops granite or quartz? This tour can also reveal problem areas the photographer may have overlooked.
4. Hire a Well Qualified Home Inspector
Having a top notch home inspection is even more important when you are buying a home sight unseen. Having all the major systems checked out and having a report itemizing any problem areas along with recommendations how to how they can be corrected in invaluable.
5. Don't Sweat the Small Stuff
No home is perfect. This is true whether you are buying a home you choose in person or one you are buying sight unseen. No matter how well qualified your team of experts is, minor discrepancies will occur. Maybe a wobbly ceiling fan will be missed but this is just part of buying a home.
There will be some surprises. Doing your homework and putting an expert team in place will help you eliminate big surprises and handle the smaller ones.
If you are in the market to buy or sell a home, let Sandra Nickel and her Hat Team of Professionals assist you with all your real estate needs! Call them today at 334-834-1500!