...That is the question.
Are you contemplating selling your home in 2021? Many are... but are not totally confident about what to do. That's why it's important to find a qualified Real Estate Professional to help you through the process of selling, buying, and negotiating a home sale or purchase. Remember, interest rates are low, inventory is low and demand is high. 
Below is a thumbnail sketch showing some high view information about the market last year, year over year. What you see may surprise you BUT believe it or not the market is hot and homes don't stay on the market for long. If you're selling you may have a concern about buying another property. Again, that's why it's important to enlist the services of a respected Realtor®. Your personal Realtor®  will help you devise a strategic plan for selling and buying. If you're moving out of that Realtor's service area they can contact people in the area you're moving to that will provide the service you need. 
So become prepared, get all your ducks in a row, make sure you have a Realtor® you are comfortable with, and follow the plan.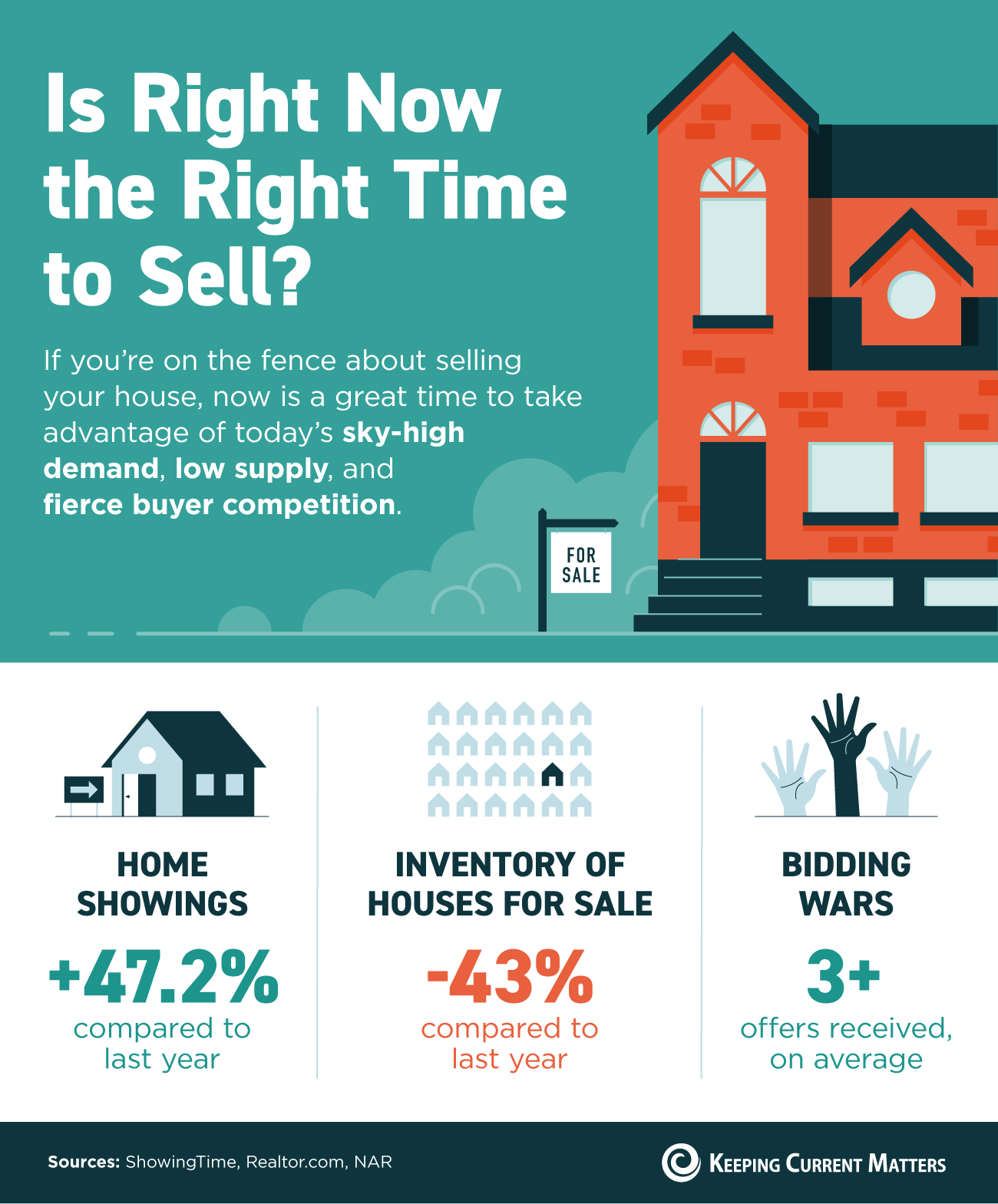 Some Highlights
If you're on the fence about selling your house, now is a great time to take advantage of sky-high demand, low supply, and fierce buyer competition.
With buyer demand rising and historically low inventory for sale, if you're in a position to move, your house may really stand out from the crowd.
Reach out to a local real estate professional today to get your listing process underway.
Thank you to KCM for developing the infographic