Cross Creek Ranch home builders include:
Trendmaker (now Tri Pointe)
Newmark
Chesmar
Taylor Morrison
David Weekley
Lennar
Perry Homes
Highland Homes
Darling Homes (now Taylor Morrison)
Avanti (by Trendmaker)
Village Builders
Partners in Building
Detailed information on these Cross Creek Ranch home builders is listed below but keep in mind that things change quickly! Sections can sell out and model home locations and hours may change.
>> Text Sheila Cox at 832-779-2890 to set up a home tour!
Trendmaker (now Tri Pointe)
Model Home Hours: Monday – Saturday: 10am – 6pm, Sunday: 12pm – 6pm
Trendmaker is one of the Cross Creek Ranch home builders with multiple sections in the neighborhood:
Highlands 
Egret Lake 
Roseate Lake 
"Four decades ago, inspired by the Texas families we build homes for, we started something. We envisioned a new home buying experience. It would be simple and straightforward. Homebuyers could put their faith in us, knowing we'd be out in front of the crowd, introducing new innovations, new designs, new experiences and new conveniences to home—every home. And from that baseline, home buying would become a partnership instead of a negotiation: Just you and us, sitting around the kitchen table, dotting the i's and crossing the t's. We think it should be that easy. Start with a beautiful home. End with a beautiful relationship.
We're dedicated to the health and wellbeing of our customers and the planet, which is why we created the LivingSmart® program. It's five components are named to convey how each protects you, your family, and this big blue marble we all call home: HealthSmart®, EnergySmart™, EarthSmart®, WaterSmart® and HomeSmart™." (Source: Website)
>> View Trendmaker Homes for Sale Cross Creek Ranch
Newmark
Model Home Hours: Mon-Sat 9am – 6pm, Sun 12pm – 6pm
"As an innovative homebuilder, Newmark is attuned to market trends and changing consumer demands. Year after year, new products enter the marketplace; new technology replaces old, new ideas emerge to improve the quality of life for homeowners. And, year after year, we offer customers award-winning design and construction in homes that incorporate a nationally recognized energy efficiency program and state-of-the-art technology.
We are committed to providing you excellent service after you move into your Newmark home. Our commitment to each of our clients is to transform their dreams into a lasting reality.
Our state-of-the-art Design Center is the perfect place to get inspired and imagine all of the possibilities when it comes to building your home. Flooring, cabinetry, countertops, appliances, plumbing and light fixtures, the Design Center is a value-added stop along the journey to your dream home.
Newmark has developed many new designs and a wealth of architecturally interesting design elements. More important, we have focused intently on offering customers the versatility they desire in a home, with multi-functional spaces that easily flex to meet the demands of growing families and changing lifestyles.
A green home can do more than help the environment. It can help save you money through energy-saving features that can add up over time. And it can even provide you with potentially greater resale value. Learn more about our Environment for Living program." (Source: Website)
>> View Newmark Homes for Sale Cross Creek Ranch
Chesmar
Model Home Hours: Mon 2pm – 6pm, Tues-Sat 10am – 6pm, Sun 12pm – 6pm
Chesmar is a Cross Creek Ranch home builder that has multiple sections: Townhomes (map) and Single Family (map)
Mission & Values: "We are dedicated to being the builder of choice for our customers, contractors, and 'Chesmarians,' offering the best new home experience and quality workmanship. We do this with Chesmar pride, integrity, warm smiles, a friendly attitude, and an ENTHUSIASTIC spirit! When you purchase a new home from Chesmar, your experience with us will be truly exceptional. You have our promise on that."
Value Statement: "At Chesmar, what you see is what you get. We offer standard upgrades included in our base prices. With a no smoke and mirrors approach, you can easily duplicate the look and feel of our model homes at or near the base price of our homes. That means you get the latest trendy designs while stretching your dollar further. If you have specific designs in mind, our design experts can bring your vision to life. We have additional upgrades to make your home, your way. Be sure to visit our New Home Wish List to view a convenient checklist of available options." (Source: Website)
>> View Chesmar Homes for Sale Cross Creek Ranch
Taylor Morrison
Model Home Hours: Mon-Sat 10am – 6pm, Sun 12pm – 6pm
Taylor Morrison is the builder in the Bonterra 55+ Community. "From start to finish, we create a seamless and inspired homebuilding experience for our homebuyers because we understand that your home is the most important home we can build.
At Taylor Morrison, we work to earn your trust by providing the resources, support and deep industry experience to inspire you, and help you make educated decisions about your most important purchase. It's this trust that earned Taylor Morrison the recognition of being America's Most Trusted® Home Builder for five years in a row.*
We approach each home with a discerning eye, ensuring we select locations and amenities that fit for our homebuyers' lifestyles. We want your home to be a place where you create a lifetime of lasting memories. With more than 100 years of experience building a lifetime of memories for our homebuyers, you can rest assured we'll build the right home for you." (Source: Website)
>> View Taylor Morrison Homes for Sale Cross Creek Ranch
David Weekley
Model Home Hours: Monday – Saturday: 10am – 7pm, Sunday: 12pm – 7pm
"When David Weekley Homes started in 1976, we dedicated ourselves to improving the lives of our Customers, our Communities and our Team. We are humbled and inspired by the families who have invited us into their lives to help create the home of their dreams.
In the decades since our inception, we have had the privilege of making nearly 100,000 Homeowners' dreams come true. More than building homes, we are committed to enhancing lives. We aren't simply building houses; we're creating special places called HOME, whether it's watching first-time Homebuyers unlock their door for the first time, or new families make space for one more, or couples whose nest is now empty.
Home is the place where great memories are made and dreams fulfilled, and we are honored each and every time a Customer chooses David Weekley Homes. We are especially excited to get to know you and learn how we can enhance your life – That's The Weekley Way. From the David Weekley Homes Team and my family to yours – and from the bottom of our hearts – thank you for that opportunity." (Source: Website)
>> >> View David Weekley Homes for Sale Cross Creek Ranch
Lennar
Model Home Hours: Sun-Mon 12pm – 6pm, Tues-Sat 10am – 6pm
"Since 1954, Lennar has had the privilege of helping hundreds of thousands of families across America move into the next stage of life with a new home. We build in some of the nation's most popular cities, and our communities cater to all lifestyles, with new homes for all stages of life, whether you are a first-time or move-up buyer, a multigenerational family, or Active Adult." (Source: Website)
>> View Lennar Homes for Sale Cross Creek Ranch
Perry Homes
Model Home Hours: Mon-Sat 10am – 6pm, Sun 12pm – 6pm
Perry Homes builds in multiple sections of Cross Creek Ranch:
Indigo Trail 
Wild Rye 
Warbler Cove 
Teal Trace 
"At Perry Homes, we are committed to providing you with exceptional value, quality and customer service. Family-owned and operated, we've spent over 50 years building a sterling reputation as one of the largest and most trusted affordable homebuilders in Texas. We offer a variety of new home designs in over 50 communities throughout Austin, Dallas, Houston, and San Antonio.
In 1967, Bob Perry recognized a need for quality homes at reasonable prices. More than 50 years later, Perry Homes' success is largely due to the company's founding values we still uphold today.
Perry Homes recognizes that your home is your safe-haven. It's where you create life-long memories, experience life events, welcome home your kids from college and meet your first grandchild. Our commitment to quality ensures that you can enjoy every moment – big or small – without the added worry of issues many homeowners face.
At Perry Homes, the Value Built Commitment is a 5-step process to ensure you receive a quality home at an exceptional value. We are committed to building your Perry home to meet and exceed your expectations. Our Value Built Commitment is why we have the highest Customer Satisfaction Rating in the industry. We invite you to experience the Perry Homes Difference. " (Source: Website)
>> View Perry Homes for Sale Cross Creek Ranch
Highland Homes
Model Home Hours: Open Daily
"For more than 30 years, we've built award-winning homes throughout Texas, striving to provide a level of quality, customer service and architectural beauty that is unique among homebuilders.
Leading Construction and Design: At Highland, we are passionate about architectural design. We use extensive lifestyle research and customer feedback to ensure our home designs are always evolving – never getting static – resulting in home designs that promote modern living. We also build with the latest energy-efficient construction materials, using cutting edge methods to deliver comfortable, eco-friendly homes.
Unmatched Customer Service: Exceptional customer service defines our culture. We are guided by a set of Core Values that focus on always doing the right thing for our customers, partners and employee-owners. As a result, thousands of happy homeowners agree that Highland Homes provides leading customer service at every stage of the homebuilding process." (Source: Website)
>> View Highland Homes for Sale Cross Creek Ranch
Darling Homes
Model Home Hours: Mon-Sat 10am -6pm, Sunday 12pm – 6pm
Darling Homes (a Taylor Morrison brand) builds in Bonterra 55+ Community. "In 1987, Darling Homes set out to make a difference people would notice. Created by three passionate brothers with a dream to build new homes that would stand the test of time, today the same drive and spirit behind Texas-based Darling Homes is backed by the added century of homebuilding experience and industry-leading reputation of Taylor Morrison. Having earned numerous awards and industry accolades for its continued commitment to design and quality in homebuilding in the Houston and Dallas areas, Darling Homes places the highest value on its customers, where validation means more than satisfaction; it means enthusiasm and pride in where they choose to live. Your life, your style — definitely Darling." (Source: Website)
>> View Darling Homes for Sale Cross Creek Ranch
Avanti (by Trendmaker)
Model Home Hours: 10-6 M-S, 12-5 Sun
Avanti is the "custom home" brand of Trendmaker.
>> View Avanti Homes for Sale Cross Creek Ranch
Village Builders
Model Home Hours: Sun-Mon 12pm – 6pm, Tues-Sat 10am – 6pm
Village Builders is the high-end brand of Lennar. "Village Builders has been fulfilling Houston homeowners' dreams of exquisite design, unparalleled luxury and premium craftsmanship since 1973. So it's no wonder our homes are more than just places to live, they're something to be proud of. From architectural flourishes and exceptional build quality to the very latest in Wi-Fi CERTIFIED™ home automation technology, Village Builders elevates modern luxury living to a whole new level." (Source: Website)
>> View Village Builders Homes for Sale Cross Creek Ranch
Partners in Building
Model Home Hours: Mon-Sat 10am – 6pm, Sun 12pm – 6pm
"Since 1986, Partners in Building has built one-of-a-kind luxury homes designed to fulfill the specific dreams of each, one-of-a-kind customer. That recipe has made us the #1 Custom Builder in the South, building over 200 luxury, custom homes a year in Texas and Tennessee.
Everything about a custom home is about you. It isn't about cost per square foot. It's about thought per square foot. You tell us what you want, and together we design a luxury, custom home that incorporates what is most important to you, based on your budget.
>> View Partners in Living Homes for Sale Cross Creek Ranch
⇒ Get even more details about Cross Creek Ranch
⇒ Search for Cross Creek Ranch home builders
---
Here Are Some Amazing Real Estate Tools – To Improve Your Journey
Discover Cross Creek Ranch and Know What the Experts Know Without Wasting Hours, Days, and Weeks of Time and Effort It doesn't take years to get to know Cross Creek Ranch…it just takes my free real estate guide (80+ pages)! This Cross Creek Ranch real estate guide provides all the info you …

Cross Creek Ranch Real Estate Market Report
To Know the Best Price  DOWNLOAD the CROSS CREEK RANCH REAL ESTATE MARKET REPORT - Updated February 2021 People always ask me, "How's the market?" Wow! Do I have the answer to that question! My Cross Creek Ranch Real Estate Market Report contains …
---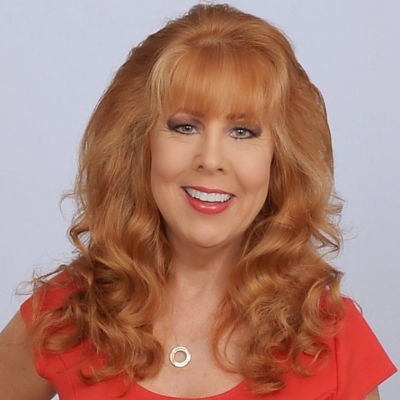 Sheila Cox
Overall Rating
4.99/5.0 
Based on 57 Completed Surveys
832-779-2890 Cell
Keller Williams Southwest
1650 Hwy. 6, Sugar Land TX 77478
---