Your Health - Going, going, gone.



Note:

This blog was written because of a discussion on another blog recently regarding cancer. I mentioned that cancer, along with many other diseases is reversable, and I also offered to write a blog in regards to this topic. It was requested that I do so, and here it is. My apologies in advance as this is not a short, quick read. The topic is very important, and I gave it a good effort to cover some important material. Take your time and review it carefully.


I must first make the following disclaimer

...I am not a doctor. Nor am I a lawyer. I am not offering medical or legal advice. I am merely offering my opinion in regards to the research I have personally done, in regards to the many conversations I have had, and in regards to the things I have witnessed for myself, both first hand and second hand.



---
Pick up the newspaper every day and you will notice
there is an obituary section. Sadly, death is a part of life. Even more sad is the fact that people die every day who did not have to die. Many die way before their time. The simple fact is, many of these people could have lived many more years. Instead, they spent the last years of their life in misery. It doesn't have to be that way, yet I hear people say time and again how it is expected that when we get old, we will have health problems.
A quick glance at the major diseases we see and hear about continually...
Cancer
Diabetes
Heart disease
Arthritis
__________ (you fill in the blank)
The list could keep going on and on and on. It's almost frightening. Now I'm going to tell you something that upsets me...the facts above are all avoidable. Why does this upset me so? I feel that we are being lied to. There is so much that I could write about in this blog, but I am going to do my best to make it brief (almost impossible), for otherwise I would probably write a book.
Look at the list of the major diseases I listed.
Nobody wants them,
yet they all seem to be out there waiting for us. Why is it we get these diseases, and why are they so prevelant? One sentence covers it all..."It all starts at the elbow." Maybe I should have said "sort of" in that sentence. It actually all starts in the mind, with a decision that has been made. The action that follows that decision starts at the elbow.
It is this decision making process
that we should all be worried about though, and this is where the lie starts. You see, these diseases start because you move your elbow in such a way that allows your hand to move towards your mouth, and to insert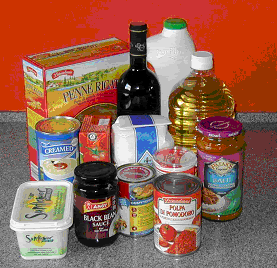 something that is supposed to sustain and nourish you throughout the day...
and therein starts the big lie.
Quickly
...get up, run to your kitchen, and look at the ingredients on any package of food you can find in your pantry. Then look at a couple of other packages. Look a little bit more. What do you see? Let me tell you what you see...a list of ingredients in your "food" that you probably cannot pronounce, or even have a clue what they are. Chemicals and others stuff...who knows what these things are???
Now, go to the dictionary and look at the definition of food. I shouldn't give it to you, I should make you look it up for yourself, but you probably won't, so I'll go ahead and provide it for you.
Food: n.
n.
Material, usually of plant or animal origin, that contains or

consists of essential body nutrients

, such as carbohydrates, fats, proteins, vitamins, or minerals, and is ingested and assimilated by an organism to produce energy, stimulate growth, and maintain life.
A specified kind of

nourishment

: breakfast food; plant food.

Nourishment

eaten in solid form: food and drink.
Something that nourishes or sustains in a way suggestive of physical nourishment: food for thought; food for the soul.
"food."
The American Heritage® Dictionary of the English Language, Fourth Edition
. Houghton Mifflin Company, 2004. 22 Jun. 2008.
http://dictionary.reference.com/browse/food
>.


Anybody see anything wrong yet? Let me make the picture a bit clearer if I may. Look again at #1 in the definition of food.
Seldom in our packaged food do you find ingredients that match this definition.
Today's food consist of materials that will sustain life, they will provide you the fuel you need to have enough energy to get through the day, although you may have to add in a huge dose or two of caffeine to make it through, or to get you started. Fuel is definitely needed, but we need so much more, and this is where we are lacking today and this is where our health problems start.
Another definition:
disease
noun, verb,
-eased,
-eas·ing.
–noun


a disordered or incorrectly functioning organ, part, structure, or system of the body resulting from the effect of genetic or developmental errors, infection, poisons,

nutritional deficiency or imbalance, toxicity

, or unfavorable environmental factors; illness; sickness; ailment.
any abnormal condition in a plant that interferes with its vital physiological processes, caused by pathogenic microorganisms, parasites, unfavorable environmental, genetic,

or nutritional factors

, etc.
any abnormal condition in a plant that interferes with its vital physiological processes, caused by pathogenic microorganisms, parasites, unfavorable environmental, genetic,

or nutritional factors,

etc.
decomposition of a material under special circumstances: tin disease.


-verb (used with object)

to affect with disease; make ill
At this point I want to make a huge link...
Food is for the purpose of providing us with fuel and nutrients that support and sustain life. Disease may result when nutrients are missing from our diet. Kevin Trudeau makes the claim in his book "Natural Cures They Don't Want You To Know About" that the gov't and medical authorities have declared that "diseases can only be cured by drugs." Those that claim otherwise find themselves in hot water. Some doctors have even been stripped of their medical license. I know of one doctor who wrote a book about the subject of curing cancer, and they demanded she take the books off the shelf or lose her license because she was curing cancer without using drugs. She chose the latter of the two and now lives outside the USA.
Do drugs cure disease?
I certainly think this is debatable, and I think it could be shown that this "law" that was passed is in fact nothing more than a lie. Look closely at the evidence. Drugs treat the symptoms of diseases. When our symptoms lesson, it appears the drug cured the problem. Treating the symptoms is not the same as treating the cause. Many times, the cause of the disease remains and the problem merely resurfaces.
Look at what causes the many diseases I mentioned earlier
. I doubt that unless you have spent a great deal of time looking into this matter, you would not be able to provide an answer. The answer goes right back to the problem of the elbow decision. The problem starts with what we put into our mouth.
You see, we put all kinds of stuff into our bodies that do not meet the definition of food.
We put all kinds of chemicals and other stuff (who knows what some of those things are?) into our bodies, and we expect our body to function properly. When we put these foreign substances into our body, our body will use what it can as fuel, but the rest is usually toxic to our system. Please go back to item 1 in the definition of disease...and notice that when an organ or some part of our body is not functioning properly, it is the result of a number of things, and in that list they include
nutritional deficiency or imbalance, OR toxicity.



In my opinion
(yes, I have to say that in accordance to the disclaimer I started with), based on my studies and based on the comments of many other professionals in the industry, this is where our problems mostly exist. We suffer from nutritional deficiencies...and...we also have a problem with toxicity.
Our immune systems are quite capable of maintaining our bodies and fighting off disease, but only if we take care of it.
Our immune system MUST be nourished for it to function properly, and we must keep toxins away from it, as toxins weaken it. When we don't do these things, disease is usually the result.
So, what do we feed ourselves?
Look in the grocery stores, look in your pantry, and you will see that we DO NOT feed our immune systems nourishing foods, instead, we feed it a continual supply of toxins (chemicals) of which most of our packaged food is made of. When our immune system is weak, it cannot fight off disease. Eventually, we wind up with something (like cancer) that either threatens our life, or leaves us in a state of misery (like diabetes) until we either make the necessary changes that allow our immune system to work properly, or we eventually die from a disease.
I cannot tell you how many people I have seen live the last 5-10 years of their life in misery. I worked in a hospital for 5 years,
and it is an eye-opening experience if you know what you are witnessing. I have had family members and friends that I have watched suffer for years before they died. Some (4 of them) are going through this process now.
You may ask why they are going through such terrible stuff if I am here telling you how these things can be reversed. Let me tell you why. As a society, we have been brainwashed by the constant barrage of media, and when you hear or see something repeatedly, you eventually come to believe it as the "whole truth." Therefore, we follow what we believe. And when what we believe turns out to be a lie...we all suffer for it.
Let me share with you the simple way to reverse problems...
First, you must realize what is happening. You must realize that what you put into your mouth (if you buy packaged foods with tons of ingredients you cannot pronounce) is not "food" by definition, but is merely just enough fuel to get you by, yet is also
slightly toxic to your body, and that over time these toxins gradually build up in your bodies and after enough years, overload your immune system.
Once you realize these things, you must now make a decision to take action.
For if you do not make such a decision, you have in reality decided to remain on course to the destiny you have been heading towards for awhile. If you know you are driving down a highway heading towards a bridge that is out, will you not stop and take an alternate route to get to where you want to go? Of course you will, but when it comes to health, people do not take the same approach.
If you ignore your health people, it will go away.
It ALWAYS does. Why are we so careful about where we drive our vehicles, yet so passive about the paths we take our bodies and our health down every single day. A man will give up his health to attain riches, then he has to give up his riches in an attempt to regain his health. And...lots of people do not think about their health until it is gone. It may be too late then...it is for way too many.
Let's say you have made a decision to take action. Let's say you have decided that you don't want to be one of those people who live the last 5-10 years of your life in bad health. What can you do to help you avoid the path to misery? Realize first that there are no guarantees...period. There may be some factors that are beyond our control, such as genetics, or environmental problems, etc.
Next, realize that there are things you CAN do to help you increase your odds of living a very healthy life, one that is free of disease. We must now attempt to reverse the damage we may have done for the however many years we have been alive. We need to start by getting rid of all the toxins in the body. We must do a cleansing program of some type, and there are many out there. Getting the toxins out of our body serves to help our immune system, as these things weaken it. By removing this enemy, we are on the road to restoring our bodies to what they have the potential to be.
Once we have cleansed our bodies of toxins,
we must now seek to nourish our immune system, and restore it to where it should be. This involves something that very few people will consider, and that is changing our diet/lifestyle. If we want our immune system to work properly, it needs the proper nourishment. Consider if you will the definition of food that I mentioned earlier. Notice if you will item #1 in that definition. Read it carefully please. Do so now. This is so very important. Our food must supply vital nutrients in order for out bodies to function
properly
.
If we clean out the toxins,
and feed our immune system the proper nutrients, our immune system will keep us healthy. We don't usually have to worry about diseases such as those listed happening to us. And if we already have one or more of those diseases, if we take proper care of our body, our immune system will work to cure the disease providing it hasn't done too much damage.
Stage 4 cancer has been reversed
. Patients with clogged arteries have refused bypass surgery and are now living normal lives after having adopted proper methods of care for their bodies. Diabetes has been reversed, arthritis has gone away, bones have been strengthened, etc.
I know someone who has Lupus.
I spent over 2 hours on the phone with her sharing all that I have written here, I sent her an email that makes this lengthy blog look like a paragraph. We talked about the fact that doctors say Lupus is a genetic disease and that she has been told there is nothing she can do about it...but...we also talked about someone who has cured over 300 people of this so-called genetic disease. Actually, I shouldn't say she cured them. She merely taught them to cleanse out their bodies of all the toxic waste it contains, and to properly nourish themselves from that point on, and over a period of time, their strengthened immune systems cured/reversed their problems.
And...after going over all of these facts with this lady who has Lupus, she decided to maintain her current course of action, which had her in such a miserable state that living what you and I would call a normal life was/is impossible. Her pain was immense. Any activity that required her to exert some energy might put her in bed for a day or two because it would just exhaust her.
And there are people like her out there who have lots of health problems, yet because they have been brainwashed by all of the advertising and believe the medical establishment that drugs are the answer, they will not take any action to improve their health...instead, they choose to just live a miserable life and complain about it. How sad! I have an uncle dying of cancer, and he doesn't want to hear anything anyone has to say.
NOTE:
(Since writing this blog, my uncle has died. He was feeling decent on a Friday...Sunday he was gone. He could still be alive today, of this I am certain. Don't let one of your relatives say something similar about you. When you finish reading this, you will find my contact information at the bottom...let's talk).
Ok, this was very long, and I apologize. The information is important, and I felt there were many points that needed to be made. I could have offered many testimonials of others who have reversed many diseases, but I have already written way too much.
In my comments on Mirela's blog a couple of days ago,
I mentioned that there was a lady in Atlanta who is curing people of many diseases. Ok,
she isn't curing them
, she is teaching them the principles I have mentioned here, and the diseases are "going away," or as some would say, they have been cured. Let me offer her contact information:
Brenda Cobb
http://livingfoodsinstitute.com
Email:
info@livingfoodsinstitute.com
Phone: (404) 524-4488 or (800) 844-9876
Address: 1530 Dekalb Avenue, NE, Suite E
Atlanta, GA 30307
Read her personal story:
http://livingfoodsinstitute.com/aboutus.htm
I met Brenda in Columbia, SC over 2 1/2 years ago. I attended two lectures she gave here that weekend. Prior to her coming I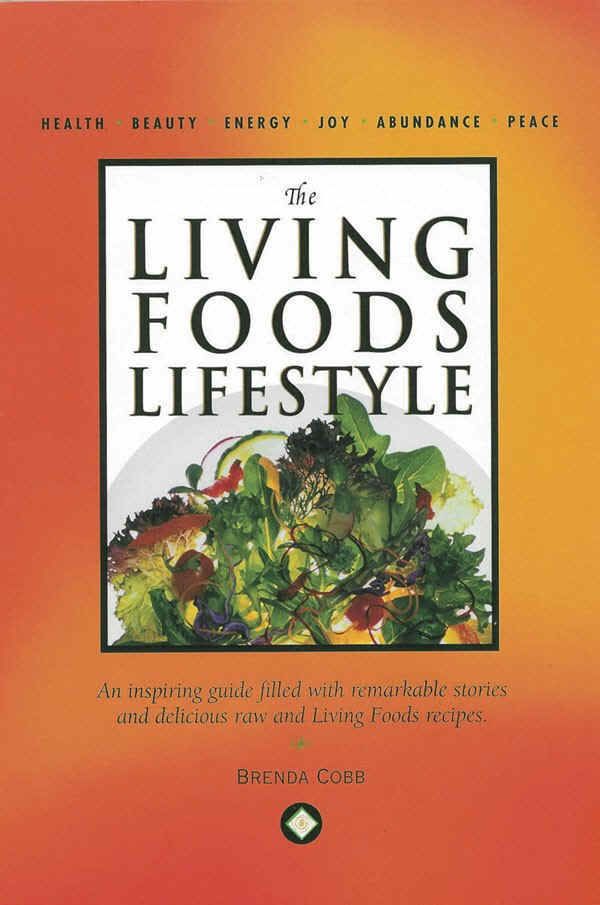 had spent a few years researching lots of health issues, and my conversations with her along with her lectures changed my life.
Since I changed a lot of the things she suggested, I haven't been sick.
My daughter is 5, and we are raising her to live a healthy life, and although she has been in daycare, she very rarely gets sick. It is hard to get a child to eat healthy, and whenever she refuses to eat right, she will wind up with a minor problem. When she eats a good diet, we don't have any problems with her health.
If you have a serious health problem or concern, call Brenda.
You can spend thousands and thousands of dollars and lots of health insurance money to take a lot of drugs that only add to the toxicity in your body, or you can clean out the mess and restore your health using Brenda's techniques. She is not the only person or organization teaching these techniques. Lifestyle Centers of America is teaching similar techniques while teaching people how to reverse diabetes. Hallelujah Acres (HAcres.com) is also teaching similar things. All are teaching people how to reverse disease and achieving great success..
If you are not having health problems, I would suggest looking closely at how you can prevent disease.
Just because you are not showing any symptoms does not mean something is not wrong. Many people do not know they have cancer until it is too late. It is much better to prevent disease than trying to cure it. Having seen as much as I have (I worked in a hospital for 5 years) I have opted for preventative medicine.
There is so much that I have left out. I may have to consider writing a second blog. I'll see how much interest this blog gathers first. In looking back over the above, I see that I left out one very important thing...the one question everyone will be asking...
What should I eat?
Look at the definition of food again. There are four things that fit that definition the best...fruits, nuts, grains, and vegetables. Ouch, who wants a diet like that? A lot of people don't. It is too bland for the taste buds.
May I say that I now eat this diet. It was tough at first.
We are used to a diet that just tantalizes our taste buds to no end. Once we stop eating our unhealthy diet, our taste buds adapt. One day you'll bite into something you always thought to be bland, and BAM...and exposion of taste erupts in your mouth. It is quite amazing actually. It happened to me, I was told it would. I put some corn into my mouth and it was awesome. Where had that taste been hiding? It was there all along, my body just didn't know it. Be patient people...it takes time. For me, it took several weeks once I got rid of all that packaged food.
Notice that I did not include meat in the list of foods to eat.
There is a reason for that, and to discuss that now would be too much. Suffice it to say that during my research, I learned many things about the meat industry that lead me to believe it is a dangerous thing to eat meat. The reasons are many and a whole book was written on this subject. I feel this decision was forced upon me, as I love meat, more than most people...and having to make this decision to eliminate meat angers me greatly. But I feel that eating it is a way to guarantee health problems in my future. I will write more on this subject later.
Thank you for taking time to get this far.
It's tough trying to write on this subject and keep it short. There is so much to say. There is so much I left out (hard to believe isn't it?). I hope this gives you something to think about. I hope this starts you off in a different direction when it comes to taking care of your body. These decisions are not easy, I know, I've been down this road. The benefits of a healthy diet are numerous. It is a decision everyone must make for themselves. Be careful making this decision. I do not know anyone who once they have lost their health are happy that they find themselves in that condition. The majority of people suddenly find that they regret their decision not to take better care of their bodies. What's even worse in my opinion, is that there are many who have no idea why their health is so bad. Don't let this happen to you.
Anyone wishing to discuss any of these issues with me, feel free to contact me either by email (SavingYourHome@gmail.com) or call me at 803-461-4210. I am in SC and take calls from 9am - 11pm EST when I am in the office. If I am not available by phone, please leave a message and the best time/s to return your call. IF...I get too many calls to return (I somehow doubt that will happen), but if I do, I will post a comment here to that effect.