Square footage is not always correct. 
There are many criteria when searching for a home. Don't get caught up with just one. It's not unusual to be working with a special buyer whose budget is just a bit shy of their dream home. Each day we are looking for that home to give them the neighborhood, the condition, the first-floor laundry, primary bedroom on the main level, and the storage that meets their needs. Each day they are following the new listings, the pending, FSBO, auction, etc.
I'm actively looking and advertising and mentioning their needs on my radio show. Last evening we were reviewing properties, and they ruled one out quickly because of the square footage listed.  Like anything else, computer information is not always 100% correct! 
Be open in your search. Go outside the box. Look at homes that have come back on the market and those with longer DOM (days on market). 
The reason a house does not sell is that the right buyer had not seen it!
A home "passed over" by others may be perfect for you. 
So we have to be creative in our search. We have to keep our buyers calm when everyone is in a buying frenzy. Yes, the market is geared towards sellers right now. Sometimes exaggerated by the media.
 When looking for special properties, it takes time and patience. The good thing is when we find that right property, we can make an immediate cash non-contingent offer. But working for the buyer, I am not looking for them to own two homes simultaneously. 
Going back to square footage, I saw that many homes were ruled out, by my buyers,  because of that possible wrong information.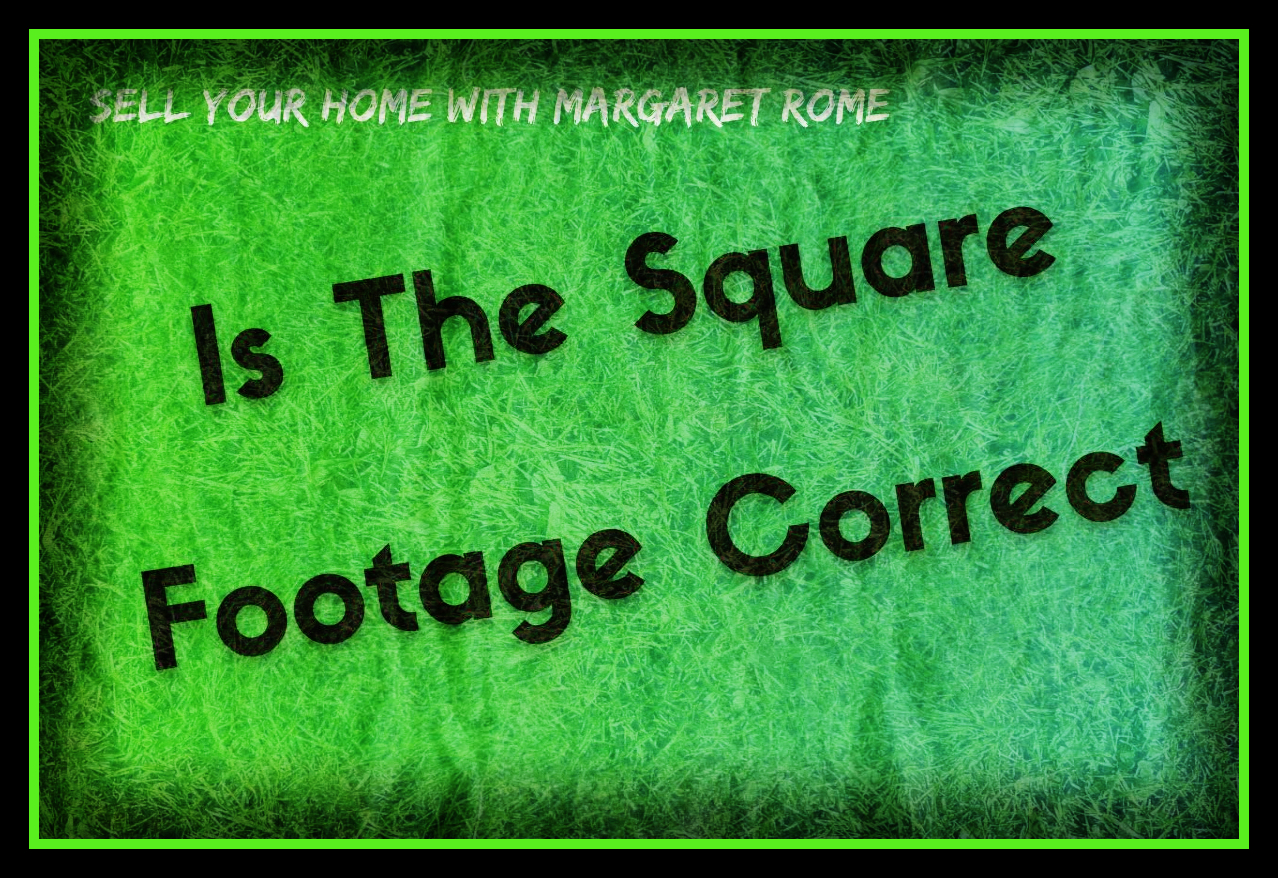 How can square footage be so wrong?
 Maybe the tax records are wrong. Not corrected over the years because homes are assessed using this measurement. More square feet equal higher taxes!
 Maybe the current sq ft was when the original owners first built the home or before the basement and attic were finished or added the luxury bedroom suite and sunroom.
To repeat, Tax records and active listings are not always accurate.
Is the finished lower level included in the measurements? Maybe that sq footage, not considered actual living space, is perfect for your collections, media room, art studio, gym, or home office.  
Don't rely on one criterion, such as sq footage, when looking for your perfect home!  
Thinking about finding that special home
Call Margaret Rome