There has been entirely too much talk of a housing bubble. This is an entirely different market than we ever had before, I lived through the previous 2 bubble pops and the data just is not hinting at a pop at all and here is why: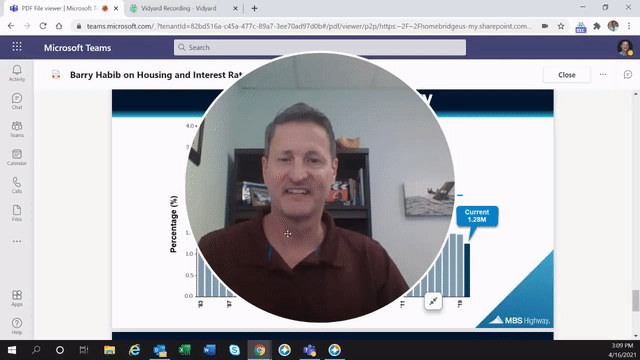 some bullet points from my video:
Peak Housing inventory was in 2007 with 3.7 Million units available.
Average inventory in the country is 2.5 Million
Current inventory 1.28 million units and we have 12 million more households in the country since 2007.
Average age of a first time buyer: 33.  Look back 33yrs ago we had a baby boom that continues for YEARS to com
the most recent bubble pop was 2007(ish) in the early 1970s we saw a huge drop in birth rates that lasted for years. The combination of too much inventory and a drop off in available buyers is what popped that bubble
It is going to take a long time for inventory to meet the demand.
Call me for all your residential lending needs!
Robert Rauf 
Mortgage Loan Originator NMLS# 248937
http://www.homebridge.com/RobertRauf 
or my blog: http://activerain.com/blogs/rrauf 
Office: (732)908-4868  Cell (732)740-0175 
RRauf@HomeBridge.com 
www.RobertRauf.com
 
 


Since 1987 I have been helping my clients fulfill their dream of home ownership! HomeBridge Financial Services, Formerly REMN, HomeBridge Financial Services is located at 9 Grand Ave, Building 2 Suite A Toms River, NJ 08753. NMLS #6521. New Jersey Licensed Lender and Mortgage Banker #L041053. Visit www.Homebridge.com for more information. NJ Mortgages, New Jersey Mortgages, Mortgages in NJ, mortgage in New Jersey, Mortgages in New Jersey, Toms River NJ 08753, Toms River NJ 08755, Brick NJ 08723, Brick NJ 08724 Mortgage in Ocean County NJ, Mortgage in Monmouth County NJ, Jackson NJ 08527, Howell NJ 07731, Lacey 08731 08734, Beachwood 08722 Bayville 08721,