Does the sight of a single bee send you running for cover? Then imagine what finding an entire swarm of bees on your property would be like. But before you freak out, take a deep breath, and remember that they are not there to hurt you. First you must determine what kind of bee you are dealing with. Getting as close as you safely can, take a photo and/or film the entrance to the nest or bees. You can send it to a professional to help you identify what insect it is.
There are many stinging insects out there, but we are going to focus on honeybees. These fuzzy, amber, and brown striped insects are social and live-in colonies with a single queen, a few hundred drones, and thousands of worker bees. They are NOT out to get you, but they will sting if their nest is threatened. There are other, similar looking stinging insects that are more unpredictable like paper wasps, hornets, and yellow jackets. If you encounter a swarm or ball of honeybees, stay calm and follow these procedures:
DON'T PROVOKE THEM
If you see bees, the best policy is to avoid them. Honeybees will leave people alone unless they are provoked. Do not prod their nests with sticks and stones or spray them with water. Think of their colony as having a huge Do Not Disturb sign on it. Do not approach them in any way.
FIGURE OUT WHERE THEY ARE COMING FROM   
Are the bees coming from outside or inside the house? If you have a colony of bees on your property, they can detrimental to the structure of your home.Buzzing sounds inside your walls are a sign that a swarm has taken up residence inside.If this is the case, you will need to call in a professional insect control expert as soon as possible.
DO NOT USE SPRAYS OR INSECTICIDES    
Remember this important fact: Bees are responsible for nearly 80% of all pollination worldwide. Per Greenpeace, seventy of the top 100 human food crops, which supply approximately 90% of the world's nutrition, are pollinated by bees. In addition, over-the-counter pesticides are not super effective, and you might only end up poisoning yourself and/or your pets. So, please do not use insecticides on them!
DO NOT TRY TO REMOVE THEM YOURSELF
Even if the swarm that you found seems small and harmless, unless you are a beekeeper, do not attempt to remove it. This is not a time to try your DIY skills. If you disturb the bees, you will likely get stung…so step away!
CALL A BEE REMOVAL PROFESSIONAL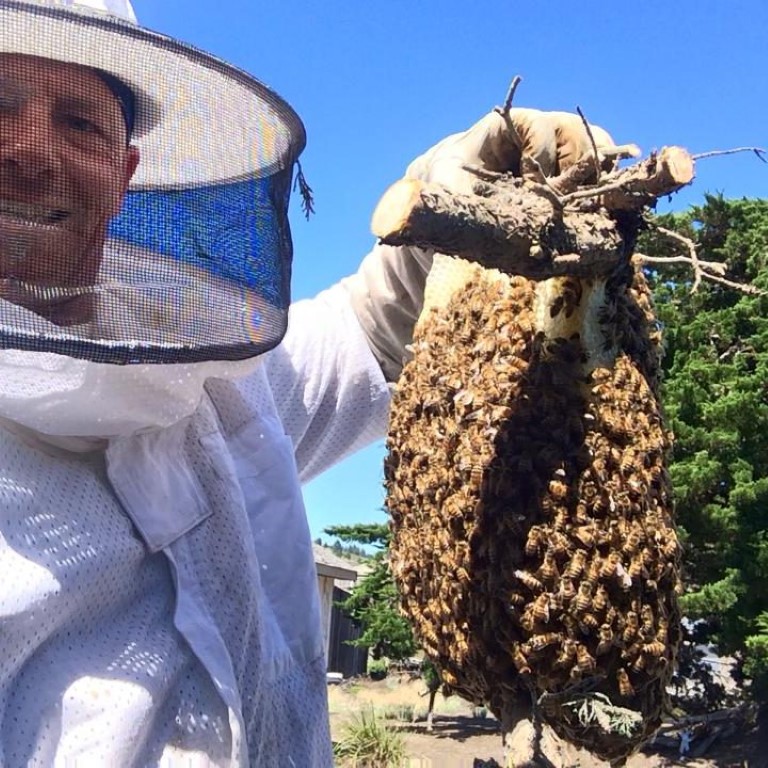 Yes…this is a thing.There are professional beekeepers that are experts in removing a colony and relocating them safely. Calling a local beekeeper is the best way to determine what needs to be done to remove the colony and keep it from coming back the next year. Southern Sweet Bee LLC
If you are in the market to buy or sell a home (or both), let Sandra Nickel and her Hat Team of Professionals assist you with all your real estate needs! Call them today at 334-834-1500 and check out https://www.homesforsaleinmontgomeryalabama.com for more information!
Photo Credit: honeybeesuite.com, backyardbeekeeping101.com, leicestermercury.co.uk, norcalbees.com