Did you make it to the Desert Storm Poker Run last weekend? It was a blast. After the lull we experienced with events here in Havasu last year due to the global pandemic, I love seeing life (and fun) continue out on the lake. The weatherman predicts triple digits by the weekend. But the weather will not be the only thing that is hot. Pin those curls and roll up those sleeves. It's time for the Lake Havasu Rockabilly Reunion!
What: Lake Havasu Rockabilly Reunion 2021
Where: Lake Havasu State Park, Windsor 4
When: April 30th through May 2nd
Cost: $20/day for adults, free to kids ages 11 and under C
ontact: Kennie Cuppetelli, Event Coordinator (928) 846-0335 or via email
Lake Havasu Rockabilly Reunion 2021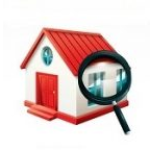 The Rockabilly Reunion celebrates everything fashionable and raw and the 1950's with a definite rocker vibe thrown in. Think tattoos, leather jackets, and pin-up girls. In fact, the pin-up girl contest is one of the highlights of this three-day event. Live music encompasses not just one but two stages this year. Enjoy the raucous rockabilly musical stylings of 30 bands throughout the entire event. And you simply must come to see the motorcycle and classic car show. Rat rods and Harleys rule the roost. But you are going to see so much more than that. Each day promises stunt shows featuring motocross racers and Harvey-Davidson bikes. And the always popular Cash'd Out (Johnny Cash tribute band) closes out both Saturday and Sunday's event with a live concert.
To keep you going, fuel up at the "eat-til-you-drop" food court. Then, slay your thirst with a tall glass of ice-cold beer (21 and over only). Pick up vintage and vintage-themed apparel, jewelry, and more at one of the dozens of vendors along vendor row. If you want to look the part of a Rockabilly fan, visit the 1950's beauty salon or barbershop on-site. They will fix you up right.
Get your tickets ahead of time online here. Or wait until you get to the gate. They only accept cash and credit cards at the venue. Bring the family to the park this weekend for some fun in the sun in Lake Havasu City.
FEATURED LAKE HAVASU LAND FOR SALE
Visit any of my Lake Havasu real estate sites below for more information on the Havasu market:
Homes for Sale in Havasu
Havasu Area Homes
Just Call Liz
Originally posted on my Lake Havasu real estate blog here: https://havasuareahomes.com/lake-havasu-rockabilly-reunion-livens-up-the-town/.