Neighborhood Matching Grants Available in Gaithersburg
Frederick J. Felton Neighborhood Matching Grant Program
This program helps neighborhood associations make improvements in their communities by providing dollar-for-dollar matching grants.
The program is available to all homeowners associations, condominium associations, citizen associations, or any group that represents a majority of the residents in any given neighborhood.





Applications for FY 2022 grants are being accepted between May 20 and June 25, 2021.





The maximum grant(s) to any community may not exceed a combined total of $5,000 for any fiscal year. If a grant is approved, funds will be reimbursed to the community after the project or program is complete and is inspected by City staff. Grants are awarded in July and any approved grant funds not expended by the second week in June of the following year will be recaptured.





Grants will be considered for new projects such as lighting, installation of landscaping, tot lots, entrance features, other physical improvements, or neighborhood events. Additionally, grants may be considered to assist with the cost of consulting or engineering studies for major community improvements or for the cost of community building programs. With the exception of community identification signs and fencing, grants will not be awarded for replacement of existing features or routine maintenance. Grants may not be awarded retroactively for projects that are underway or already completed.
Communities will be required to match dollar-for-dollar the amount of the grant. For the purpose of the communities' match, in-kind donations and the value of volunteer labor will be considered.
Neighborhoods that have not received a cumulative total of $10,000 in matching grants within the last two fiscal years.

For common ownership communities, projects that enhance public safety such as lighting, security systems, or sidewalks.
After review and recommendations by staff, requests will be forwarded to the Mayor & City Council for final approval.
This is a City of Gaithersburg, Maryland announcement.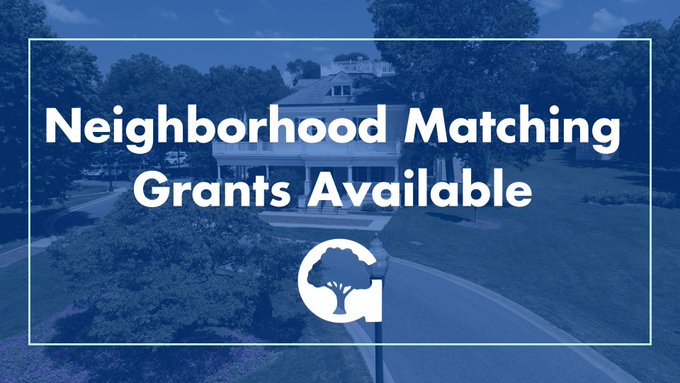 White Bleeding Heart, Kentlands Photowalk, Gaithersburg, Maryland USA
Canon PowerShot G11 Camera
Photograph by Roy Kelley
Roy and Dolores Kelley Photographs