The 21st century certainly came in with a roar. Our national real estate market seemed to hustle and bustle. Lenders handed out loan approvals like they were candy. Unfortunately, this led to the bubble bursting in 2007/2008. That closed out the first decade of the new century with millions of foreclosures and a harsh employment landscape. Since then, we seem to have climbed out of despair and continue to see prices rise. New construction struggles to keep up with demand. Homebuyers continue to ask, "when is the bubble going to burst again?" Current Lake Havasu real estate market trends indicate that we are not actually in a bubble. Instead, this appears to be the norm for a while.
Lake Havasu Real Estate Market Trends
It's Not a Bubble!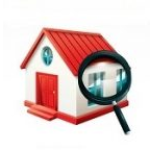 As prices continue to steadily go upward, buyers worry about a bubble bursting. Good news. We are not in a bubble. Historically low interest rates, extremely low inventory, and high buyer demand all helped push prices up to their highest point ever in Lake Havasu City last month. While supply remains low, experts believe we predict a rise in new construction over the next couple of years. This should help bring supply up to a more reasonable level. More millennial homebuyers mark another one of the real estate market trends that point away from a housing bubble. As more of them turn 30, they start looking for starter homes and condos. In turn, this motivates builders to add more construction workers to meet the demand. Plus, as an added bonus, international investors have begun returning to the market. As COVID-19 restrictions lift around the world, we start seeing more and more buyers coming in from outside of the USA. And many of these buyers bring cash offers.
Construction Material Costs
For a variety of reasons, construction material costs spiked over the last 12 months. The lumber, gypsum (drywall), copper wiring, and other industries had not quite returned to early-2000 levels of production before the global pandemic. So, when that happened, they saw a reduction in the workforce to produce these materials as well as a strain on the transportation industry. As companies begin to get back to work, we should start seeing more materials available and a decrease in building costs. This could help prices plateau to a degree. But that may not happen until later in 2022 or 2023.
What to Expect for the Rest of 2021
Unfortunately, inventory levels look like they will continue to be low for the rest of the year. Due to this lack of inventory, sales may lag. Why? There are simply not enough Havasu homes on the market to meet demand. That means prices will continue to rise. We may even start to see interest rates go up. But instead of a bursting bubble effect, experts believe we should experience a more even-keeled decrease. Lenders learned quite a bit from their overzealous practices in the early part of this century. While they loosened their stranglehold on mortgage requirements, they still put certain financial restrictions in place that also help seriously reduce the chances of a housing bubble bursting anytime soon.
FEATURED LAKE HAVASU PROPERTY FOR SALE
Visit any of my Lake Havasu real estate sites below for more information on the Havasu market:
Homes for Sale in Havasu
Havasu Area Homes
Just Call Liz
Originally posted on my Lake Havasu area real estate blog here: https://havasuareahomes.com/real-estate-market-trends-bubble-or-just-the-norm/.