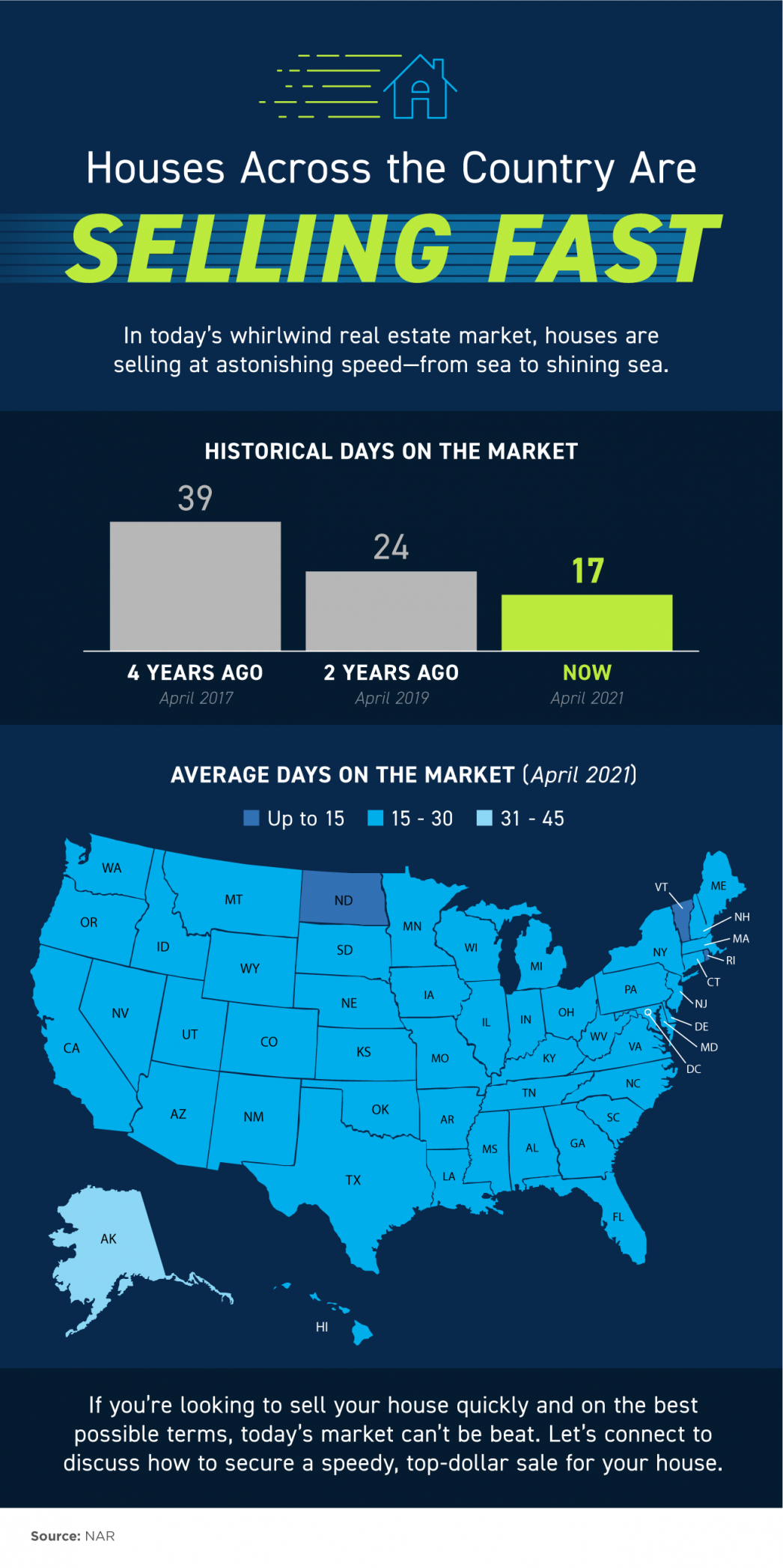 Some Highlights
In today's whirlwind real estate market, houses are selling at astonishing speed – from sea to shining sea.

Four years ago, the average house spent 39 days on the market. Two years ago, homes were on the market for about 24 days. Today, that number has dropped to just 17 short days.

If you're looking to sell your house quickly and on the best possible terms, today's market can't be beat. Let's connect to discuss how to secure a speedy, top-dollar sale for your house.
Bottom Line
What best fits your real estate goals right now - buy, sell, perhaps both? With years of area knowledge, repeat clients, trusted service and personalized guidance each step of the way, we find the solution(s) customized to your needs - growing family space, single or multi-generational residence, remote workplace, relocation, retirement, vacation or investment. Your Home Sweet Home is waiting. 
Contact Kris Collis now, your Trusted Pro in the Poconos for professional results you expect.
Courtesy:  KCM