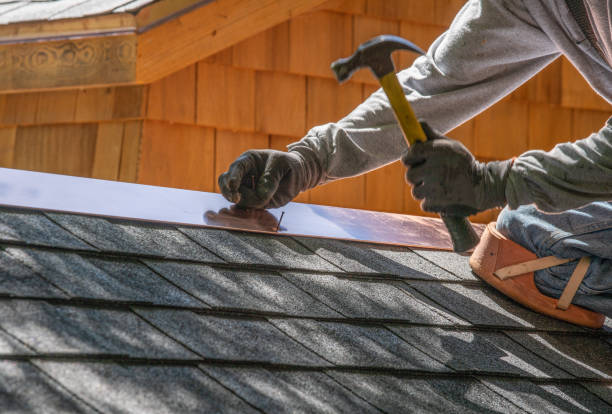 When you get a house, either for you or your family, the last thing you expect is an accident or damage; however, those things can happen and you need to be aware of that.
Roof damage is one of the most common in the United States for a variety of reasons: old constructions that have not been remodeled, water leaks, or natural disasters. In any situation, if you do not have enough to repair it, you can look for Free Roof Repair Programs and get assistance.
These programs evaluate your home condition and your financial status, then, if you are eligible, they can support you with money or the repairing itself. Keep reading to find out more!
Things to consider before repairing your roof
Whether you already have the damage or not, you must understand that this is an exhaustive process. You will have to spend a lot of time doing research and visiting organizations to get full information. Here, we can only provide you with the basic guidelines.
Before finding a free roof repair program, check your financial status and determine how much you can offer to the repair. Get all your documents in order and then start looking for assistance.
Options to get a free roof repair1. Credit card or loan
If you have a credit card with a good amount available, you can use it to pay some of the expenses. However, you should evaluate the costs with an accountant so you can be sure if you can afford them.
The same thing happens with a loan. If you have a good credit history, you can go to the bank and ask for a personal loan to do the repairs.
If this is not your situation, consider asking someone from your family to help you, but always write down in a contract all the agreements.
You can read more about Dandara
2. Government Grants
Many local, state and federal grants offer free roof repair to low-income families, disabled people, or the elderly. However, you must know that the application process for each grant is different and that it might take some time until you can have a positive answer.
Many people around the country rely on these grants, so sometimes governments cannot give assistance to everyone that requests help.
One of the most famous programs are:
Weatherization Assistance Program

Single Family Home Repair Loans and Grants

Tribal Energy Program

Housing Preservation Grant
Each grant has its own requirements, eligibility criteria, process, and rules to apply. You will receive a loan with a low-interest rate in most of them, so be very intelligent on how you use that money.
For your convenience, here is an article that explains more about each one and it will guide you through their official websites: https://application-gov.us/how-to-get-free-roof-house/.
Disclaimer
Remember that these grants are meant for people in need, such as low-income families/organizations, tribal communities, non-profit organizations, families with mental or physically disabled members, and seniors.
Given that, you must be really honest about your status when applying to a free roof repair program. If you lie about something, you can face severe consequences.
3. Get help from your community
Depending on the severity of the damage, you can repair some things by yourself and with the help of family members, friends, or neighbors.  But first, make deep research about what you have to do; if you are not sure, then do not do it, you can increase the damage.
4. Open an online fundraising
If the problem is more severe, you have a second option: open an online fundraising. Although many people do not like to ask for money this way, this is a very used option nowadays to solve a problem that you cannot handle.
It is undeniable the power of Social Media and the Internet, so do close your mind to that alternative.
One of the most famous fundraising platforms are:
DonateKindly

Fundly

Givebutter

GoFundMe

Kickstarter

Indiegogo
All of these platforms have a subscription fee of $0, but some of them have other fees you have to pay before withdrawing the money, so make sure to read all the terms and conditions before starting a campaign.
Once you have the campaign, you only need to share it everywhere. One piece of advice is to open an Instagram or Facebook account and start sharing information about what you need and what you will be doing with the money, so people can trust you.
This way, you will have a relatively "free roof repair" but it will take you some time.
5. Save money
Last but not least, if the repair is not imminent, you can start saving some money to pay the contractor.
You can do it by saving part of your salary, eliminating unnecessary expenses, or even starting a small business in something you are good at.
Final thoughts
Although a free roof repair program is the most desirable idea, it is advisable to look at other options so you can reach your goal.
And remember: always make good research, have your documents in order, and be honest about your case.