COVID-19 Vaccination Site, Lakeforest Mall, June 22-27, 2021
Still need the vaccine?
The FEMA mobile vaccination site is returning to Lakeforest Mall Bus Commuter Lot #18 this week.
June 22-25 11 a.m.-7 p.m.
June 26-27 9 a.m.-5 p.m.
Both Moderna and Johnson & Johnson vaccines are available. For additional information visit: https://gburg.md/3gInCb6
This is a City of Gaithersburg, Maryland announcement.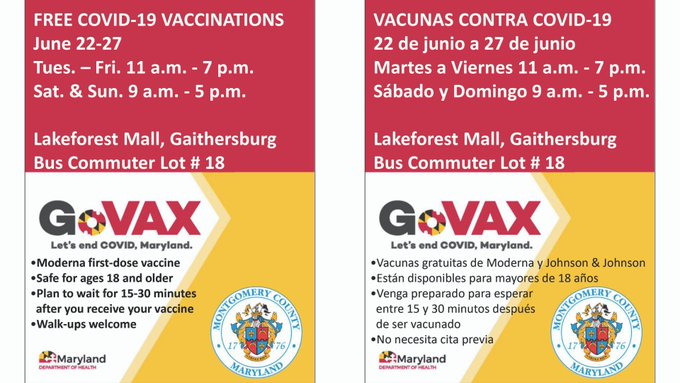 Rose, Kentlands Photowalk, Gaithersburg, Maryland USA IMG 5001
Canon PowerShot G11 Camera
Photograph by Roy Kelley
Roy and Dolores Kelley Photographs