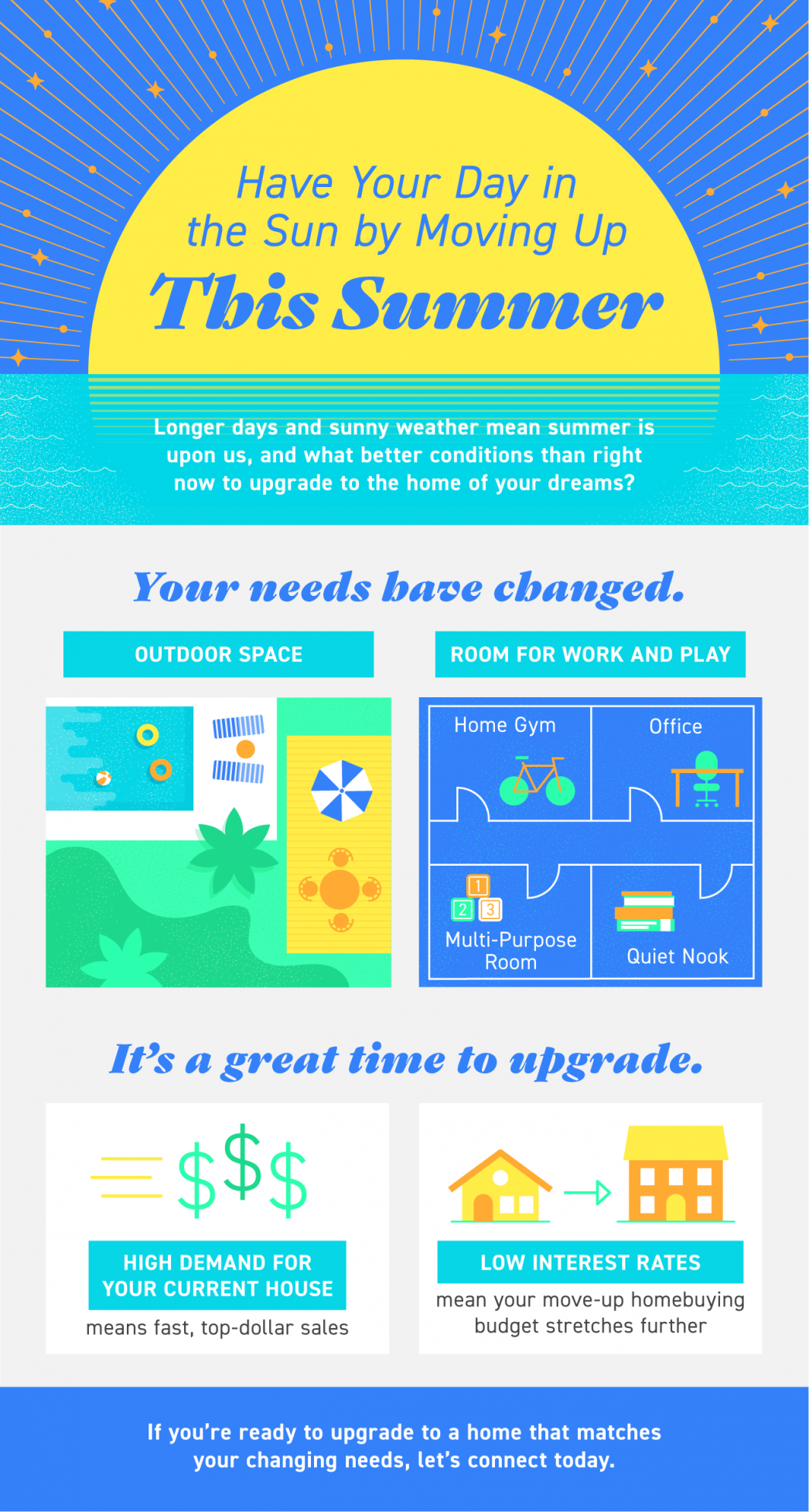 Some Highlights
Longer days and sunny weather mean summer is upon us, and what better conditions than right now to upgrade to the home of your dreams?
If your needs have changed, it's a great time to upgrade – there's likely high demand for your current house, and today's low mortgage rates can help you afford your dream home.
If you're ready to upgrade to a home that matches your changing needs, let's connect today.
Bottom Line
What best fits your real estate goals right now - buy, sell, perhaps both? With years of area knowledge, repeat clients, trusted service and personalized guidance each step of the way, we find the solution(s) customized to your needs - growing family space, single or multi-generational residence, remote workplace, relocation, retirement, vacation or investment. Your Home Sweet Home is waiting. 
Contact Kris Collis now, your Trusted Pro in the Poconos for professional results you expect.
Courtesy:  KCM