Cape Gooseberry Scones With Lemon Recipe
Chef Dolores was shopping at our local Trader Joe's store and was checking to see if they had gooseberries for a recipe that she wanted to try. What she found was Sun Belle Golden Berries which are also known as Cape Gooseberries and she purchased a package. 
What we learned is that while gooseberry is in the name of this fruit, cape gooseberries are not gooseberries. Instead they are a nightshade and are closely related to the tomatillo. Cape gooseberries look like an orange cherry tomato and taste like a sweet version of a cherry tomato.
After reviewing several recipes, Dolores decided to use the Golden Berries in Cape Gooseberry Scones. This is A Life Delicious recipe. Click on the link for more information and the recipe to print for your use. We are enjoying the scones and the lessons learned after the purchase of the Golden Berries.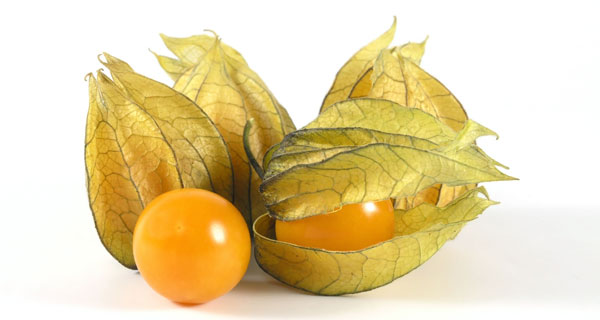 Sun Belle Golden Berries
Golden Berries are delicious and healthful fruits which have taken a long circuitous journey to reach North American tables and consumers. Originating in the Andes Mountains of South America, golden berries were planted in South Africa — and known as cape gooseberries, New Zealand, France – where they are fetchingly named "amour en cage" (love in a cage), and throughout the world, where they have gone by uchuva, Peruvian ground cherry and physalis, their scientific name.
The sweet and mild tart flavor of Golden Berries works well in jams and preserves, a reason they became so popular in the 19th century. Today, fresh Golden Berries are available year-round in North America.
Cape Gooseberry / Appelliefies
Scientific name: Physalis peruviana
Origin: Native to high-altitude, tropical Colombia, Ecuador, and Peru, where the fruits grow wild.
Distribution: The plant was grown by early settlers of the Cape of Good Hope before 1807. It is not clear whether it was grown there before its introduction to England, but sources since the mid-19th century attribute the common name, "Cape gooseberry" to this fact. Not long after its introduction to South Africa, Physalis peruviana was introduced into Australia, New Zealand, and various Pacific islands. In Egypt it is known locally as harankash or as is-sitt il-mistahiya (the shy woman), a reference to the papery sheath. It is also grown in India where it is called ras bhari and in northeastern China, as well as Thailand.
Hibiscus, Lewes, Delaware USA
Canon PowerShot G11 Camera
Photograph by Roy Kelley
Roy and Dolores Kelley Photographs