Last week, I discussed that the first thing Havasu home buyers need to do is get their financing in order. All offers must include an approval letter. Otherwise, you may find yourself out of luck for that property you wanted. In the latest Lake Havasu housing market update, we see a shift that both buyers and sellers should pay attention to.
Lake Havasu Housing Market Update for Mid-Summer 2021
Home Buyers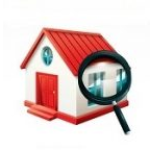 Good news for Havasu home buyers. The past year or so has been rough for you. Low inventory meant fewer homes to choose from. In turn, buyers found themselves competing against several other buyers for each property. Last month, home sales remained almost flat from the previous month while pending sales dropped off slightly. The median sale price fell back below $400,000 (after May's high of $413,500). This appears to indicate (slightly) fewer buyers in the market for properties right now. That increases your chances of securing a home of your own right now.
But before you get excited and decide to wait for home prices to come back down to pre-COVID rates, keep this in mind. What we see right now is not a bubble about to burst. Rather, experts believe that we are starting to see the market turn back to the buyer's favor...albeit slowly. Inventory remains the largest hurdle to overcome for buyers. Higher construction costs and delays in shipping building materials tied up new construction. But we also saw more homeowners put their existing homes on the market. More inventory only helps buyers.
Interest rates remain at historical lows. However, it looks like they might start to climb up again here soon. As of the writing of this post, Bankrate.com lists rates at just below 3% levels for a 30-year fixed-rate mortgage loan. But the Mortgage Bankers Association predicts rates could go up to 3.3% by the end of the year. We also could see prices climb up a little higher before they start to back off again. Again, and I cannot stress this enough, you absolutely must get pre-approved (to underwriting) for your mortgage loan before you even start looking at properties.
Home Sellers
Now, sellers may be thinking "maybe I should wait for prices to climb even higher before I list my Lake Havasu home for sale". I say "no time like the present". There are still plenty of buyers looking for properties. And prices are near their highest point ever in the Lake Havasu housing market. If you are thinking about putting your property on the market, now is as good a time as any. Call me at (928) 208-5154 or send me an email today and I'll be happy to get you started.
FEATURED LAKE HAVASU PROPERTY FOR SALE
Visit any of my Lake Havasu real estate sites below for more information on the Havasu market:
Homes for Sale in Havasu
Havasu Area Homes
Just Call Liz
Originally posted on my Lake Havasu real estate blog here: https://havasuareahomes.com/lake-havasu-housing-market-update-are-the-winds-starting-to-change/.