Posts Just For You- This Week at ActiveRain-July 18 to July 24, 2021
Every day there is something new to learn here at ActiveRain.  With this series, I try to highlight posts that gave me that lightbulb moment. It could be something techie, something about Real Estate or the other professions that I never knew, about a place, or about a person. Or, it could be a post that made me sit up and take notice!


July 18: Margaret Rome   Let Me Count the Ways
Our blogs aren't static and continue to live. Who better than Margaret to show us!!!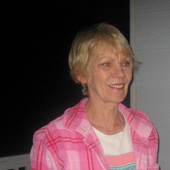 Marte Cliff Self Discipline is the path to real estate success.
With freedom of time and tasks comes the kind of self-discipline needed if you are to be successful. Marte lays it all out for us.
July 19: Sarah Layton 3 Reasons Realtors Must Stop Collecting Credentials

Sarah states it well. What do you think?


July 20: Pat Starnes A Typical Saturday in the Life of a Realtor-Madison, MS
Oh yes, being a Realtor is so much fun getting to drive around to look at homes.
Wanda Kubat-Nerdin Nerdin Gardens: Beanstalk and the Corn Has Ears
Wanda waves her wonderful creative wand and magical posts happen.
July 21: Carla Freund Is your mindset in need of a tune-up?
We tune up our cars, renovate our homes, so what can we do for ourselves?


Dan Dee McGinnis There is No Reverse for Change...Never!

Michael Jacobs a ponder-worthy post for you!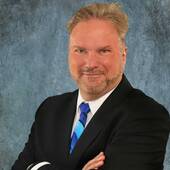 July 24: Rocky Dickerson Buy a vowel.....
Rocky's post reminded me of some people I know. One thing...I'll look at Cheerios in a new light.
Thanks to Carol Williams for this weekly list which I copied from her post!
Don't miss the upcoming Zoom meetings
July 27th - Carra Riley (Covid Recovery And Transition In Real Estate) 

August 3 - Brian England (Vacasa)

August 10 - TBD  (Ben Kinney ???)

August 17th - Bob Crane (Forestry Myths)

Here is the ongoing link to each Zoom meeting
Arizona... You are the same as Pacific time until Nov. 7th
11:00 a.m. Pacific
12:00 p.m. Mountain
 1:00 p.m. Central
 2:00 p.m. Eastern time 
Please don't forget to check out these very informative posts as well:
Carol Williams Second Chance Saturday-Carol highlights posts that are often suggested by the other members here. 
Debb Janes and Bernie Stea YouTube Thursdays- If you want to learn more about how to do videos for your business, this is the post to follow.
Liz and Bill Spear and the weekly Ask An Ambassador posts!
Thank you for letting me do what I love to do...learn something new every day.