Recycle Right in Gaithersburg, Maryland
Gaithersburg Begins Tagging Campaign to Help Residents Recycle Right.
Select Gaithersburg neighborhoods will be part of an outreach effort to encourage residents to be better recyclers. Starting in August, staff in the City's Public Works Department will post "Oops" tags on recycling bins that contain inappropriate materials. The bins will be left behind, to be collected on the next regular recycling day if the contaminating materials have been removed. Staff will be available in these neighborhoods to answer questions:
Monday, August 2 - Gateway Commons 
Wednesday, August 11 - Amberfield       
Thursday August 19 - The Orchards         
Friday, August 26 - Diamond Farms
Tuesday, August 31 - Foxwood  
The weekly recycling service that the City of Gaithersburg provides is an important part of protecting the environment, managing waste, reducing emissions, and adding jobs to the economy. Despite extensive educational outreach, we find that many residents are Wish-Cycling, placing unacceptable material in the recycling bin hoping it will be recycled. Wish-Cycling does more harm than good. Putting unacceptable material in a recycling bin makes the sorting process difficult. It is less efficient, more costly and makes the material less desirable to manufacturers, and it's more likely to be sent to the landfill or incinerated. In Gaithersburg, nearly one out of every ten items placed in a recycling bin can't actually be recycled.
To improve on these numbers, signage will be placed in select communities a week in advance of the tagging effort to encourage residents to Recycle Right. The City will then start tagging bins that contain unacceptable items. If items such as plastic bags and Styrofoam are found in bins, the entire container will be tagged as rejected. If those items are removed, the bin will be collected on the next regular recycling day. If bins get full while waiting, residents can place proper recyclables in a cardboard box or other container for pick up.
If this program is successful, additional neighborhoods will be targeted for outreach.
Visit https://gburg.md/3y8o60d for more information.
This is a City of Gaithersburg, Maryland announcement.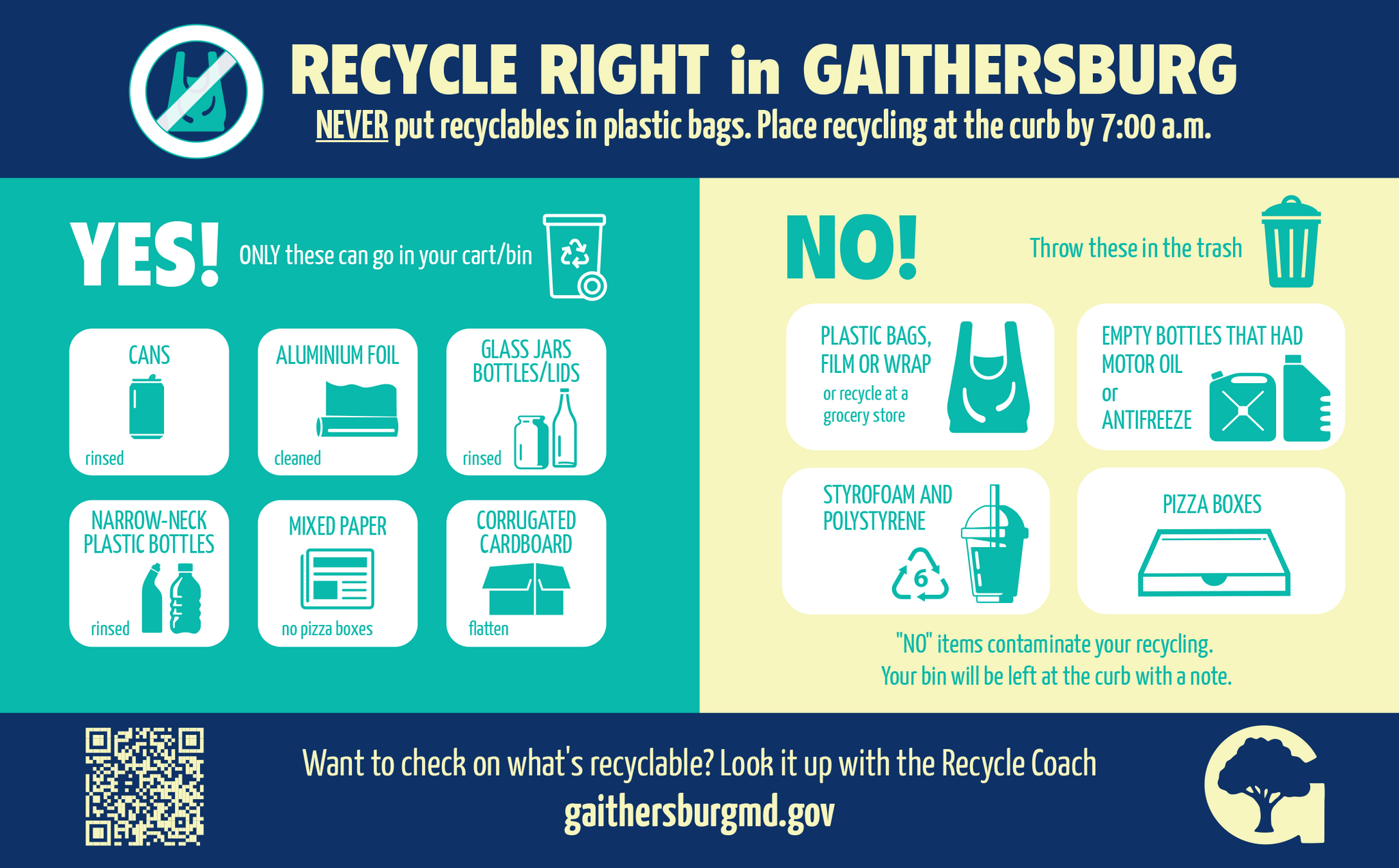 Water Lily, Longwood Gardens, Kennett Square, PA USA
Canon PowerShot G11 Camera
Photograph by Roy Kelley
Roy and Dolores Kelley Photographs