Posts Just For You- This Week at ActiveRain-July 25 to July 31, 2021
Every day there is something new to learn here at ActiveRain.  With this series, I try to highlight posts that gave me that lightbulb moment. It could be something techie, something about Real Estate or the other professions that I never knew, about a place, or about a person. Or, it could be a post that made me sit up and take notice!
July 26: Gary Thomas    Be Careful
With so many short term rentals being popular now, I thought this was a very interesting story from Gary. 
Kat Palmiotti Land Sale Challenges: Access
If you're considering showing or looking at land, Kat's post is a must-read.


Margaret Rome Calls and Texts and Emails-Oh my!
Margaret's post reminded me of the importance of knowing what method of communication your clients are more comfortable using.
Thomas J. Nelson Take Action: 20 Years Ago
I love the quote and Thomas asks us a very good question.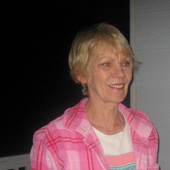 July 29: Marte Cliff Two Ways Your Agent Bio Helps You Attract Prospects
Marte is absolutely right. Consumers want to know about the person behind the image.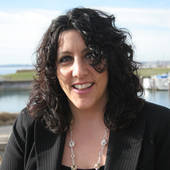 July 30: Denise Lones Education is the Key to Great Client Care
Your education never stops or at least it shouldn't if you want to remain a key player in what you do.


July 31: Wanda Kubat-Nerdin Going Banana's Flambé

What a fun post! Read it and laugh, smile, and make this dessert!
Thanks to Carol Williams for this weekly list which I copied from her post!
Don't miss the upcoming Zoom meetings...
 
August 3 - Brian England (Vacasa)

August 10 - Jim Paulson (Eviction Moratoriums, Forbearance and Foreclosures Across the U.S.)

August 17th - Bob Crane (Forestry Myths) 

August 24th - Ben Kinney (Update on AR)

Here is the ongoing link to each Zoom meeting
Arizona... You are the same as Pacific time until Nov. 7th
11:00 a.m. Pacific
12:00 p.m. Mountain
 1:00 p.m. Central
 2:00 p.m. Eastern time 
Please don't forget to check out these very informative posts as well:
Carol Williams Second Chance Saturday-Carol highlights posts that are often suggested by the other members here. 
Debb Janes and Bernie Stea YouTube Thursdays- If you want to learn more about how to do videos for your business, this is the post to follow.
Liz and Bill Spear and the weekly Ask An Ambassador posts!
Thank you for letting me do what I love to do...learn something new every day.