We may be seeing a slight shift in the Lake Havasu housing market occurring right now (although it remains a seller's market for sure). I still highly recommend that buyers start the pre-approval process as soon as they decide that they want to look for a new home. That takes time. Plus, you want the ability to pounce on a property you love as soon as you see it. But you need to include a pre-approval letter with your offer. With low inventory levels and healthy buyer demand, you face some stiff competition. But "low inventory" does not mean "no inventory". So, do not lose hope.
"Low Inventory" Does Not Mean "No Inventory"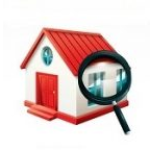 It can be easy to feel frustrated in today's market. For months now, inventory struggled to keep up with demand...and failed. While it still remains low, that does not mean that you will not find any Havasu homes on the market. You just might have some competition for them. With a little patience and some careful planning, you will find yourself a home you love right here in Lake Havasu City.
Be Flexible
Even in a full-on buyer's market, the "perfect house" may not exist. So, when navigating these "low inventory" waters, stay flexible. Maybe the property's not brand-spanking new. Perhaps the flooring and paint scheme are all outdated. Think of this as a starting point to put your personal stamp on. As long as the "bones" are good, you can mold a property into the perfect home that fits your needs.
Be Honest
When talking to your Lake Havasu REALTOR®, be honest. Tell them where you feel comfortable with your budget. Let them know exactly how many bedrooms and bathrooms you need. Discuss what features you "like" and what you positively "must-have". Are you willing to put a little sweat equity into the mix? Do you need a turn-key ready home? What are your passions and how do they fit into your dream of a new home? These all help your REALTOR® narrow down their search so that you stay focused on just the properties that may work for you.
Negotiate
This is where your REALTOR® really earns their stripes. (And why you need to interview several until you find the right one.) They know the market. Besides price, they can work a deal on the terms, contingencies, inclusions or exclusions, and closing dates. Finding a great agent to represent you helps make your home buying experience run as smoothly as possible.
FEATURED LAKE HAVASU PROPERTY FOR SALE
Visit any of my Lake Havasu real estate sites below for more information on the Havasu market:
Homes for Sale in Havasu
Havasu Area Homes
Just Call Liz
Originally posted on my Lake Havasu real estate blog here: https://havasuareahomes.com/low-inventory-does-not-mean-no-inventory/.