Posts Just For You- This Week at ActiveRain-August 1 to August 7, 2021
Every day there is something new to learn here at ActiveRain.  With this series, I try to highlight posts that gave me that lightbulb moment. It could be something techie, something about Real Estate or the other professions that I never knew, about a place, or about a person. Or, it could be a post that made me sit up and take notice!
August 1:  Gwen Fowler    I Kill Fear: Answer the Phone on the First Ring
I'm so glad that Margaret Rome encouraged Gwen to write about this!!!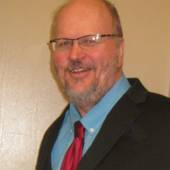 Bob Crane When Big Money is at Stake, Hire a Professional
This is so true! I wouldn't know the first thing about thinning trees on acreage!!


Margaret Rome A Little Change in the Market
One of the benefits of ActiveRain is being able to keep up with the different markets. What's happening in yours?


August 2: Ron and Alexandra Seigel Monday Musings & Inspiration: Reflections on Perspective!
If only we learned to see things from someone else's eyes.


Pat Starnes Why Have an Open House When the Market is Hot?
Everyone has their own opinion on Open Houses. This works for Pat!


August 3: Joan Cox What Does an Out-of -State Cell Phone Number Say to a New Client?
Had I not retired when we moved back to Houston, I would have had to get a new number, for sure! What do you think?


August 4: Paul S Henderson To succeed in life, you need three...

Ah-ha moments don't have to come in large posts. Paul shared a quote that is now one of my favorites.


Thanks to Carol Williams for this weekly list which I copied from her post!
Don't miss the upcoming Zoom meetings
August 10 - Jim Paulson (Eviction Moratoriums, Forbearance and Foreclosures Across the U.S.)
August 17th - Bob Crane (Forestry Myths) 
August 24th - Ben Kinney (Update on AR)
Here is the ongoing link to each Zoom meeting
Arizona... You are the same as Pacific time until Nov. 7th
11:00 a.m. Pacific
12:00 p.m. Mountain
 1:00 p.m. Central
 2:00 p.m. Eastern time 
Please don't forget to check out these very informative posts as well: 
Carol Williams Second Chance Saturday-Carol highlights posts that are often suggested by the other members here. 


Debb Janes and Bernie Stea YouTube Thursdays- If you want to learn more about how to do videos for your business, this is the post to follow.
Liz and Bill Spear and the weekly Ask An Ambassador posts!
Thank you for letting me do what I love to do...learn something new every day.