Let's face it - moving is overwhelming no matter how well you prepare. There are what seem like a million little pieces that all must fall into place to make a move go smoothly. And even then, it is stressful. You are upending your life; putting everything you own into boxes and bags and making big changes. So, it is easy to understand how some tasks fall through the cracks and are forgotten. Here are some important things that many people forget to do (or don't even realize need to be done) when moving:
Cancel recurring charges for local memberships. During the chaos of moving, the last thing you are likely to think about are membership fees for things that may not transfer to your new place of residence, like a gym membership. And if those fees are automatically charged to your credit or debit card you need to cancel those memberships at least a month before you move so that you do not continue to get charged even when you are not there to use them any longer.


Call your car insurance company. Per the Department of Motor Vehicles, it is vital to check on your car insurance when moving, as states have varying levels of required coverage. In fact, insurance rates can even vary from neighborhood to neighborhood in the same city. So, make sure you call your insurer before you move to see if you need to update or change your coverage at your new address.


Change your address early.  Changing your address is easy using the Online Form provided by the U.S. Postal Service, but don't wait until the last minute to do it! If you want to be sure that your mail arrives at your new home in a timely manner, complete the form about two weeks before you move.


Take care of your finances.  During the whirlwind of moving, it is easy to forget the everyday tasks that are a normal part of your routine…like paying bills. It is also easy to lose track of paper bills among all the boxes you have packed. Take the time to set up auto pay for things at your new home like mortgage/rent, phone, utilities etc. This can help assure an on-time payment during a hectic time. Designate a spot for mail both in the home you're packing up and in your new home so that paper bills are not lost in the shuffle. 


Change your billing address on credit cards.  Do not get caught by surprise when your billing address does not match the address on your credit card because you forgot to change it when you moved. Some transactions now require that you put in your billing zip code when using your card, so if that has changed, then you need to change it on your credit cards as well. The last thing you want is to deal with a transaction being denied and then finding out it was simply because you hadn't changed the address on your card.
Whether you keep it on your phone or computer, or you do it the old-fashioned way and make a checklist on paper, be sure to keep track of all the small, but important tasks that need to be taken care of when moving, and your move will go much more smoothly!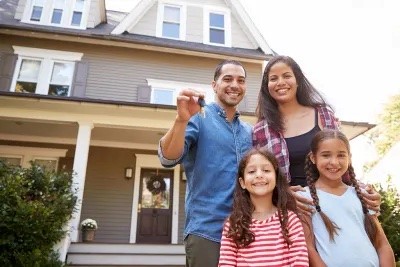 If you are in the market to buy or sell a home (or both), let Sandra Nickel and her Hat Team of Professionals assist you with all your real estate needs! Call them today at 334-834-1500 and check out https://homesforsaleinmontgomeryalabama.com for more information!
Photo Credits: claritychi.com, blog.hireahelper.com, moving.com