Historic Tennis Club  – Palms Springs real estate offers buyers one of the best locations in the city of Palm Springs. The Historic Tennis Club neighborhood (HTCN) is situated at the base of the San Jauaqinta Mountains and adjacent to the Downtown area of Palm Springs.  It's one of the oldest and most highly sought-after neighborhoods, capturing the true essence of Old Palm Springs. Home to a variety of architecturally significant properties, the HTCN was named after its iconic Tennis Club, founded in 1937.
The neighborhood is comprised of single-family homes, condos, apartments, and over 25 petite hotels. These hotels attract a large number of loyal, continuing customers, contributing to the economy of the Palm Springs commercial businesses. Historic Tennis Club  – Palm Springs real estate is close to a wide variety of restaurants, including Spencer's on-site, and world-class shopping on Palm Canyon Drive, with Palm Springs International Airport only 6 miles away.
For more information about Historic Tennis Club  – Palm Springs real estate, please contact Palm Springs REALTOR® – Elaine Stewart directly at (760) 668-2399 or get in touch by email. Elaine will be happy to answer any questions you might have regarding properties, pricing, financing options, community information, and more.  
More About Historic Tennis Club Real Estate 

 
Historic Tennis Club  – Palm Springs real estate is situated in one of the most desirable areas in the city. A total of 240 homes were built from the 1900s to 1940s, featuring a variety of architectural styles, including Spanish, Moroccan, and Mid-Century Modern. Homes are priced from $900,000 to $18,000,000. The condominiums in Historic Tennis Club were built from 1950 to the 1970s and are priced from $195,000 to $800,000.  
HTCN is bordered on the north by Tahquitz Canyon (including Palisades Drive); on the east by Belardo; on the south by Sunny Dunes (including houses on La Mirada, Camino Calidad, Fern Canyon, Camino Parocela, and the Canyon Gate development); and on the west by the mountains. The Historic Tennis Club includes one of the first churches built in the area, located on Baristo Road adjacent to the Orchid Tree Hotel. Both of these facilities opened their doors in 1936.
Pioneer Pearl McCallum McManus settled in the area and developed the Palm Springs Tennis Club in 1937, bringing world-class tennis to the Desert. She is also known for bringing Mid-Century Modernism to Palm Springs by incorporating the design style into the Club's design. Overall, there are a total of 11 structures located within the boundaries of the Historic Tennis Club, found in the historic registry.
The neighborhood's charm is its eclectic mixture of homes, condos, apartments, boutique hotels, and restaurants – many surrounded by historic stone walls. There's even an Indian burial ground. 
The Tennis Club offers members 11 well-maintained tennis courts (8 lighted), 3 swimming pools, 5 spas, massage therapists, and the elegant Spencer's at the Mountain restaurant. 
Points of interest near Historic Tennis Club  – Palm Springs real estate:
For those who enjoy hiking, the neighborhood marks the start of the Skyline Trail and North Lykken Trailhead, offering plenty of opportunities to explore the surrounding desert terrain.
Partner with Elaine Stewart, #1 Individual RE/MAX Agent for 11 Years Straight in the Coachella Valley!
Whether you are interested in Historic Tennis Club  – Palm Springs real estate, or it's time to list your current property, Elaine Stewart provides the kind of knowledge, skill, dedication, and personalized service you need. Elaine's personal approach to the real estate process allows her to easily connect with her clients and uncover the right homes for them. She understands how critical communication is during a transaction and makes herself available for her clients whenever they have questions or concerns – promptly returning all phone calls, texts, and emails.
Elaine will protect your best interests, advocate for you, negotiate on your behalf, and do whatever is needed to ensure the best results possible. To find out more about Historic Tennis Club - Palm Springs real estate, or homes for sale in the Greater Palm Springs area, please give Elaine a call today at (760) 668-2399 or get in touch by email.
You may also like to consider homes  in these other outstanding Palm Springs neighborhoods: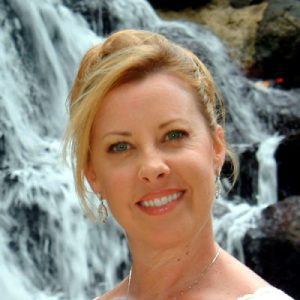 Elaine Stewart
RE/MAX Desert Properties
74925 US Highway 111
Indian Wells, CA 92210
Mobile Direct: (760) 668-2399
Email: Desertrealestate1 @ yahoo.com
BRE # 01169846