Are you preparing to sell your property?
Wondering what you need to do?
Then a checklist is probably right for you (I highly recommend it) A checklist will keep you focused on the things you need to do and not sidetrack you.  It will offer peace of mind (at least I think it will).
Below is a rudimentary graphical checklist. For a more in-depth checklist contact, the Real Estate professional you decide to list with.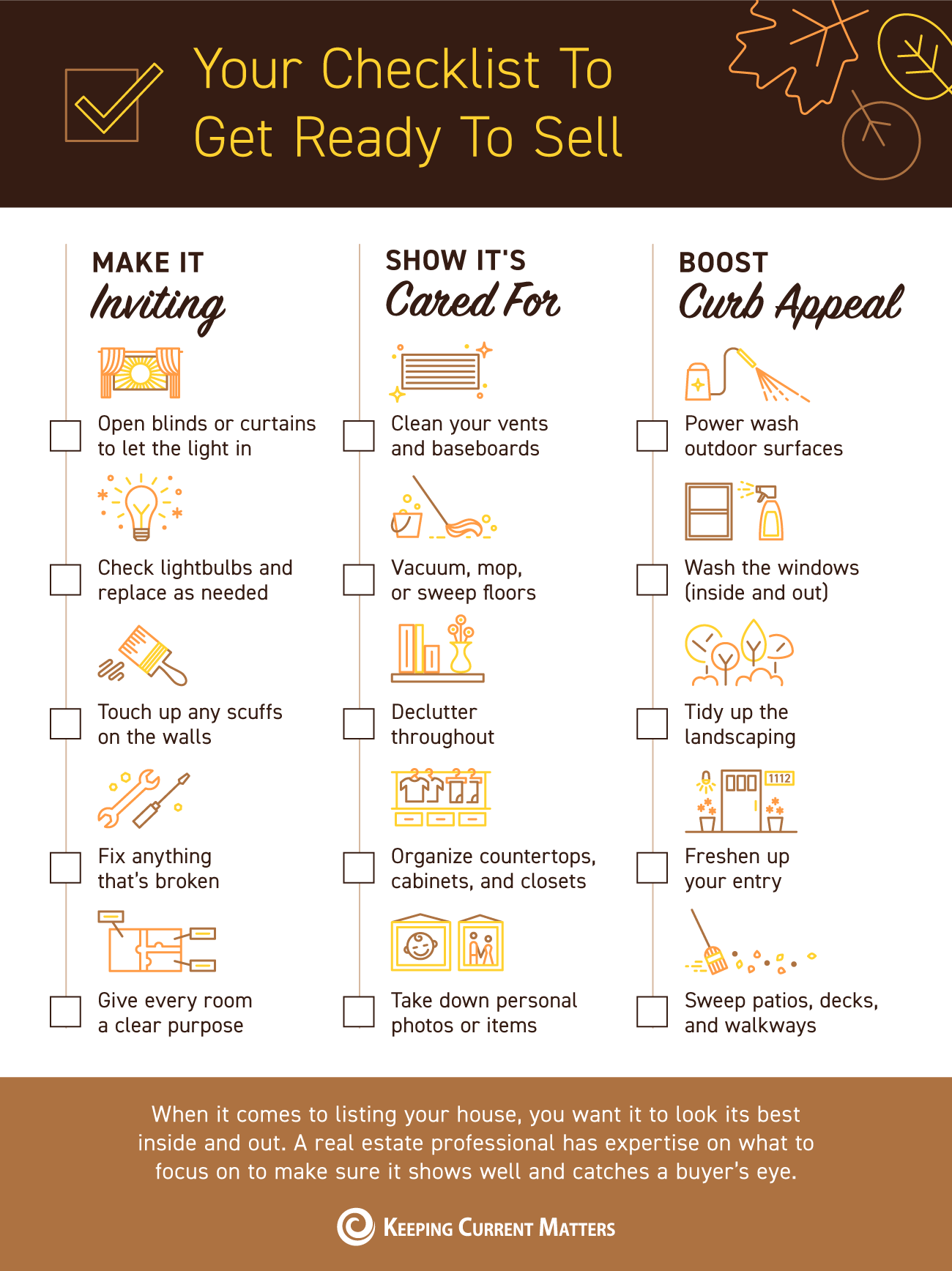 Some Highlights
When it comes to selling your house, you want it to look its best inside and out.
It's important to focus on tasks that can make it inviting, show it's cared for, and boost your curb appeal for prospective buyers.
Work with your trusted real estate advisor to determine what you need to do to make sure it shows well and catches a buyer's eye.