Real estate is one of the best forms of investment, and houses are always in demand. You can buy a home and sell it right away, or keep it long term and sell it for later. It of course starts in buying the property, and there are a lot of things to consider when buying a home. 
However, just like any other investment or basically anything that you spend your money on, there are myths that people still believe in that are not true and just might put you to jeopardy.
Last time, I provided the myths that you should avoid as a home seller. So today, here are five myths that, in my opinion, you should be cautious about.
1. Spring is the best time to buy a home
Just like my home sellers that usually fall for this myth, they say that spring is the only season when the housing market is good. Over the years, especially in these times, this has been proven wrong time and time. We have a lot of motivated sellers around. In addition, COVID-19 not only affected our daily routines but the market as well which sets our mortgage rates to an all-time low, which has been going on for the past decades and so.
Buying a home isn't like the Black Friday sale, so don't get imprisoned to the thoughts of waiting for spring before buying a home. We have seen significantly good deals in the new construction area and in the resale market as well during the winter months. The real estate market has evolved in such a way that it's not limited to just one good season as it is able to shift its paradigm wherein people can now buy and sell homes whenever they want as housing is always on demand.
2. I have student loans, and it wouldn't get me a loan for housing
"But Ritu," I hear you ask, "student loans are a bummer, and I am still yet to pay for it. How can I possibly get another loan for a new home?" Hold it there -- this is such a huge myth that people fall for, especially people that just finished college and a few years with their fresh jobs. It's true -- I mean, who wants a student loan anyway?
But here's the thing -- it's just not your student loan that is being considered by loan companies, but your overall debt to income ratio. This includes your car payments, credit card debts, and all other debts that you may have over your income. In addition, you also have various options of housing loans like FHA, VHDA, and the local government housing loans that you can qualify as a first time home buyer while having a student loan. So don't let student loans stop you with your real estate investment.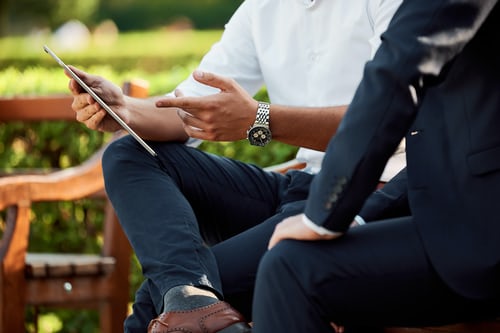 3. Online pricing is the true price for the home I should offer
SO WRONG. This is like this one person that you know that feels some kind of pain or discomfort then googles up the symptoms on WebMD and the results show some deadly disease, and does who-knows-what just because of a result that hasn't been verified by an actual professional? Then you finally go to the doctor after a long time convincing yourself that it's not yet the end, and you find out that things are actually okay? Yes, that's exactly how this sounds right now. 
Real estate markets vary from time to time -- every month, every season, and sometimes market can shift between weeks. Sure, it's good to go online and look at the value of the homes, but do not make a decision just because the value is different online compared to its real market value. There will always be room for negotiations, and you an experienced realtor (me) will be more than willing to help you with that decision making process. Trust your realtor, and things will be fine.
4. Make a lowball offer
This is by far one of the easiest ways of getting rejected by a seller by a long shot. If you are a serious buyer, don't make this mistake. Sellers are just as savvy in this market. They can go online and look at the valuation in the competition. Instead of tricking or fooling them to get the "best deal" for the sweet beautiful home that you want to buy, you just might end up offending them. You just might make it to the fastest real estate rejection that you'll ever going to get from a seller. 
The key in making an offer is being realistic. If you really like that home, coordinate with an experienced, well-rounded realtor (me) and submit a reasonable offer, and make it happen for you.
5. Finding a home before even going to the loan officer. 
Personally, this is my biggest pet peeve to my home buyers. It sometimes doesn't even matter if they're first time home buyers moving up, downsizing, or investing. Like what I always say to my home buyers, "I'll come in your life, sell your dream home, but the mortgage is going to stick with you for the long run."
With such a long term commitment for a loan to buy your future home, I highly recommend speaking with the loan officer first and understand what cash to closing you need, what the downpayment requirements are, how much the monthly payment is going to be, etc. It is much better to consult right away to plan your move going forward rather than doing something right away and put all your understanding in hindsight later on.
As I've mentioned before, investing in real estate is one of the best sources of income that requires considering a lot of factors. But with these mythbusters, it'll surely turn your experience around and make things easier for you as a buyer. Are you looking for homes or have any questions with the real estate market? Let's team up -- 703-625-4949 or email at info@enovahomes.com. Make your move today!