The Havasu real estate market has been on fire for several months. Even throughout the pandemic, our seller's market remained strong and thriving. In the past couple of months, though, we began seeing things soften a bit. For the first time in months, sellers found themselves lowering their list price to make a sale happen. Now, this does not mean that things have suddenly shifted in the buyer's favor. In fact, they very much continue to lean in favor of the seller. But, according to the Lake Havasu Market Report for August 2021, buyers might see slightly lower prices over the next few months...but only slightly.
Lake Havasu Market Report for August 2021
August 2021 Home Sales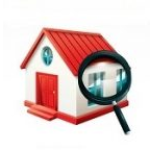 Our local MLS reported a total of 185 properties sold in Lake Havasu during last month. That showed a 27.7% drop from the 256 sold in August 2020. That also marked the second month in a row of declining month-to-month sales. Even so, we still show roughly 10% more total sales so far this year than at the same point last year. Pending sales declined by 14.2% since last August (from 295 in 2020 to 253 in 2021). Active listings also dropped, showing a 16% decline from August 2020 to August 2021.
August 2021 Sale Prices
The median sale price for a Lake Havasu property fell back down below $400,000 again to $399,900. Even so, that was 11.24% higher than the median sale price back in August 2020. It appears that building material supplies have begun to increase again, bringing their costs down. This helped bring the cost of new construction down slightly as well.
August 2021 Inventory
I sound like a broken record. Our inventory continues to remain extremely low at 1.57 months of availability. Even though we saw a slight increase in inventory levels from July 2021, they fell by almost a third (32%) from last August's inventory levels. The number of days a property stayed on the market before going under contract stayed exactly the same as last August (nine days). That also marked a slight increase from the six days reported in July 2021. That is still a very short time for buyers to find a property and put an offer in the seller's hands. Therefore, you still need to talk to your lender right away to start the pre-approval process on your home loan.
What Buyers Need to Know
The typical trend we see at this time of year in the Lake Havasu real estate market is for prices to dip a little bit over the next couple of months, increase slightly in October or November, and then ease off again through the winter. While it appears that the market is softening, that does not mean that we will see a return to pre-pandemic pricing. And homes still get snatched up quickly. Even with fewer buyers out there, you still see major competition for the few homes we see on the market. Wells Fargo shows that interest rates for a 30-year fixed-rate loan rose from 2.75% last month to 2.875% this month. These rates help make even a higher home price a little easier to afford. But as I said before (and I cannot stress this enough), go see your lender right now if you wish to purchase a Lake Havasu home anytime soon. You need to have a pre-approval letter in hand when you submit your offer. Otherwise, you run the risk of losing out on a home you love. When you are ready to start your home search, contact me via phone (928-208-5154) or via email. I look forward to hearing from you soon.
FEATURED LAKE HAVASU PROPERTY FOR SALE
Visit any of my Lake Havasu real estate sites below for more information on the Havasu market: