Posts Just For You- This Week at ActiveRain-September 5 to September 11, 2021
Every day there is something new to learn here at ActiveRain.  With this series, I try to highlight posts that gave me that lightbulb moment. It could be something techie, something about Real Estate or the other professions that I never knew, about a place, or about a person. Or, it could be a post that made me sit up and take notice!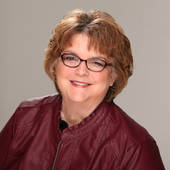 September 6: Faye Schubert    Hurricane Ida Hits My Home Town
Hurricane Ida is no more but her devastation lingers. If you have been thinking of donating to the Red Cross or other charitable organizations, please don't wait. 
Joseph Domino I have seen America. It is corn!
I love road trips and love Joseph's post!! If you want to see the USA (remember Dinah Shore?) then hop in your car.
Kat Palmiotti Buying Land: How Deep Will My Well Be?
I've learned so much about buying raw land from Kat. I never knew so much was involved.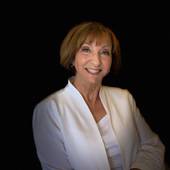 September 9: Sheri Sperry How Essential is the Internet to Your Business?
Think of the worst-case scenario. Sheri makes an excellent case for backups and redundancy.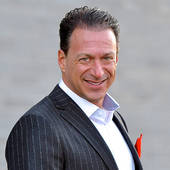 September 10: Robert Siciliano Keeping Your SMB Bring-Your-Own- Devices Secure
This has always been important but now more than ever with more people working from home and on the road and back in the office, it's important that all information is secure.
September 11: Ed Silva September 11, 2001, The Day that Changed Our Lives Forever
It is interesting reading about where we all were on that day. Head to Ed's post to find out how he was able to make it home.
Bill Salvatore 9-11 The Flip Side
We need an abundance of what Bill suggests!!! Find out what the flip side is.
Thanks to Carol Williams for this weekly list which I copied from her post!

Don't miss the upcoming Zoom meetings
September 14th -  Jan Green (Jeopardy -What's the Category? Hint - It's Not Green)
September 21st -  Andrea Bedard - (Turning Lemons Into Closings)
September 28th - TBA
October 5th - Grant Schneider (Leadership and Team Building)  We all need a team of pros to be successful, don't we?
Here is the ongoing link to each Zoom meeting
Arizona... You are the same as Pacific time until Nov. 7th
11:00 a.m. Pacific
12:00 p.m. Mountain
 1:00 p.m. Central
 2:00 p.m. Eastern time 
**And, don't forget this month's challenge hosted by Margaret Rome. It's your opportunity to share your ideas on upcoming ZOOM speakers and topics. 
Please don't forget to check out these very informative posts as well:
Carol Williams Second Chance Saturday-Carol highlights posts that are often suggested by the other members here. 
Debb Janes and Bernie Stea YouTube Thursdays- If you want to learn more about how to do videos for your business, this is the post to follow.
Liz and Bill Spear and the weekly Ask An Ambassador posts!
Thank you for letting me do what I love to do...learn something new every day.