The Lake Havasu lifestyle encompasses all sorts of outdoor sports. Offroading. Boating. Fishing. Automotive racing. Whatever you enjoy doing outside, you can do it here. Fortunately, most of these activities can also be done year-round. Can't say the same for the rest of the country. With Labor Day sitting squarely in our rearview mirror, pumpkin spice dreams should be dancing in your head while you wrap yourself in a nice warm sweater, right? Not in Havasu. In fact, as I write this post, the weatherman predicts our high temp should reach 100F today. Doff the sweater. Hold off on the pumpkin spice latte. Grab your beach chair and loved ones and head to the water. The 2021 AWSA PWC Championship hits the lake this weekend. And you will not want to miss all of the action!
What: 2021 AWSA PWC Championship Where: Nautical Beachfront Resort When: September 18th & 19th Contact: Monte Hughes, AWSA Racing (360) 349-1341 or via email
2021 AWSA PWC Championship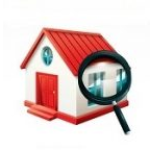 If you love the high-octane fun of watching motorcycles race on dry land, then you will absolutely love watching the PWC races out on the water. The AWSA PWC racing includes all ages, genders, and skill levels. First, watch the Junior Ski Lites compete. Then, see Women's Ski Lites and 4-Strokes. Sport Mods, Vintage, and Runabouts also show up for their turn around this closed course. An amateur freestyle competition closes out Saturday's racing schedule while professionals finish out the AWSA season's racing with their freestyle event on Sunday. As I said before, you will not want to miss a moment of the action this weekend!
Rules at the Race Site
Now, the racers appreciate fans cheering them on. But, you still need to follow a few rules so everyone can enjoy their time at the races. Fireworks are a definite "no-no". In fact, expect to get them taken away and find yourself expelled from the site for the rest of the weekend if you light up. Keep pit and water riding to a minimum. If you bring Fluffy, make sure to leash him/her. And always pick up after they "do their business". Park only in designated areas. Keep fire lanes clear. No alcohol consumption until after the day's racing ends. (That means you, spectators.) Finally, if you play out on the water during the races, stay far away from the racing course and observe the "no wake" zones. Officers will be patrolling the area handing out tickets to offenders.
FEATURED LAKE HAVASU PROPERTY FOR SALE
Visit any of my Lake Havasu real estate sites below for more information on the Havasu market:
Homes for Sale in Havasu
Havasu Area Homes
Just Call Liz
Originally posted on my Lake Havasu area real estate blog here: https://havasuareahomes.com/2021-awsa-pwc-championship-this-weekend-in-havasu/.