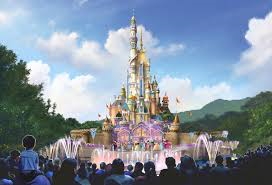 When not selling houses in San Jose, Cupertino and Santa Clara, Calif., I love learning new facts. Here are six interesting events with an anniversary on September 12th.
         1953 – U.S. Senator and future President John Fitzgerald Kennedy marries socialite Jacqueline Lee Bouvier at St. Mary's Church in Newport, Rhode Island.
         1958 – Jack Kilby demonstrates the first integrated circuit.
         1959 – The Premiere of Bonanza, the first regularly scheduled TV program presented in color. The Western drama is a big hit.
         1992 – NASA launches Space Shuttle Endeavour on STS-47, the 50th shuttle mission. Historic milestones of the mission include:
1-Mae Carol Jemison, the first African-American woman in space,
2-Mamoru Mohri, the first Japanese citizen to fly in a US spaceship, and
3-Mark Lee and Jan Davis, the first married couple in space.
         2005 – Hong Kong Disneyland opens in Penny's Bay, Lantau Island, Hong Kong.
         2011 – The 9/11 Memorial Museum in New York City opens to the public.  
Thank you for reading 6 Odd But True Facts From September 18.