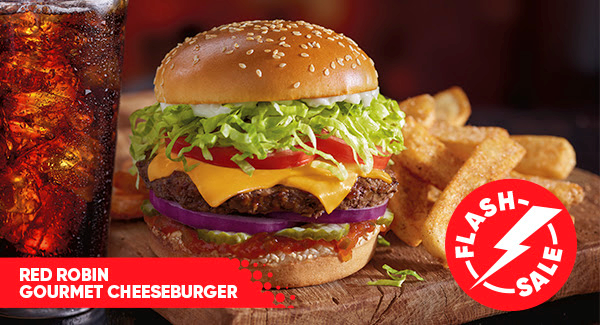 Yumm! September 18 is National Cheeseburger Day and several restaurants are offering special deals for the day.
McDonald's offers a deal for a 50-cent Double Cheeseburger. It's available only in the McDonald's app on September 18.
Red Robin, from September 13 through September 19, gives loyalty program members to a buy-one-get-one-for-50-percent-off deal on any burger. The deal can be used once a day during the promotional period. The $5 gourmet cheeseburgers include bottomless fries, broccoli or salad. Must purchase one beverage to qualify for each $5 cheeseburger deal on September 18.
Smashburger allows people on September 18 to get a Double Classic Burger for $5.
CELEBRATE OUR FAVORITE DAY
THE $5 GOURMET CHEESEBURGER* WAY
Enjoy a $5 Red Robin Gourmet Cheeseburger* and Bottomless Steak Fries® on Sept. 18 with purchase of 1 Beverage
Thanks for reading "September 18 is National Cheeseburger Day! Yumm!"