Cider Hill Farm, located in Amesbury, MA, has been proclaimed, by YELP, to be the #1 Apple Picking Farm in the nation. This New England farm is situated on 145 acres and used to be a dairy and poultry farm prior to Glenn & Karen Cook purchasing it in 1981, also the year of their marriage.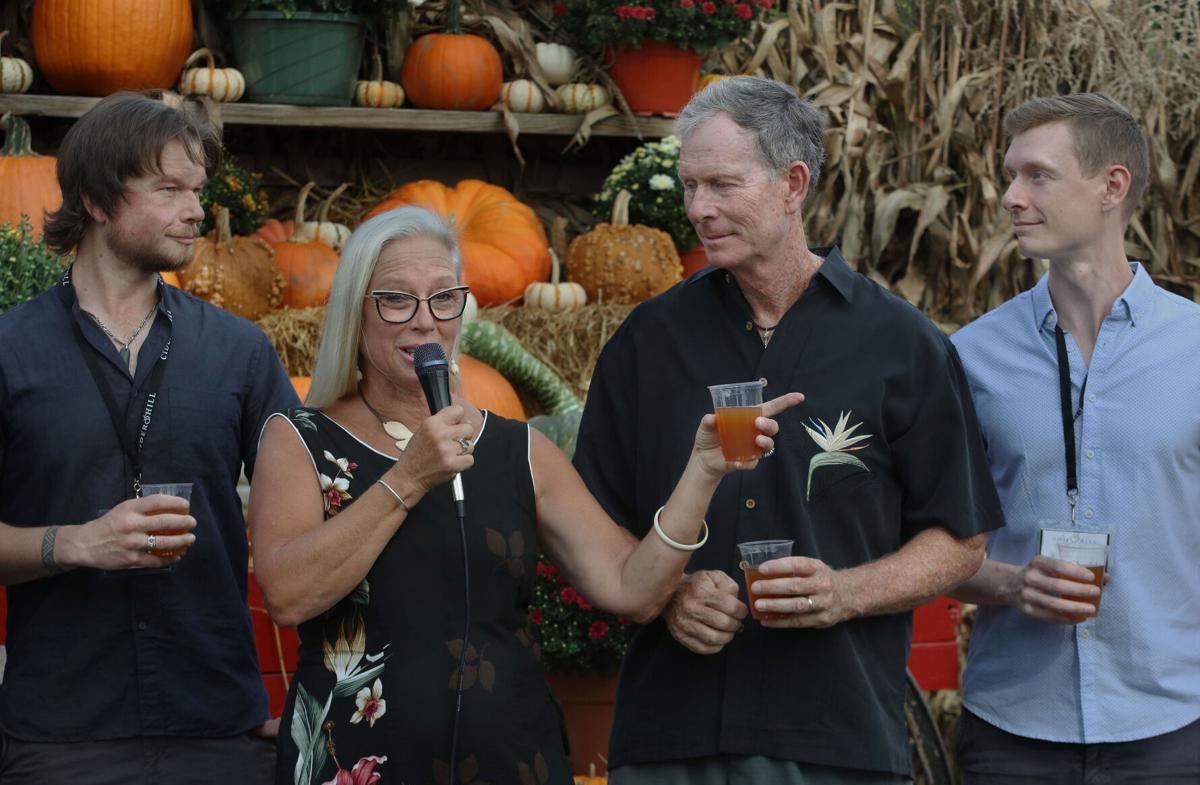 L - R  Gregg, Karen, Glenn, Chadd
Cider Hill Farm is well known in the area. They now raise goats, bees, & happy chickens, as well as growing apples, strawberries, blueberries, peaches, grapes, melons, tomatoes, & nectarines.  Cider Hil Farm also has the BEST Apple Cider and its famous apple cider donuts. AND they grow wicked cool tulips by the thousands.
Sons, Gregg & Chadd, are working together on the newest iteration, Cider Hill Cellars, where they produce nationally acclaimed hard cider. While I was there I picked up a bottle of Cherry Harvest, a sparkling hard cider infused with cherry, from the farm store along with 2 varieties of peaches and a jug of apple cider.
There is also an online store https://www.ciderhill.com/shop
My personal note. Pam & I have known Glenn & Karen for well over 30 years. We attended the same church. When they purchased the farm they got down on bended knee and dedicated the farm to God. They pray over their crops. Over the years they have hosted international exchange workers every year, they were early on pioneers of wind energy & solar energy for local farms. Their dedication to God, family, their workers, community and the farm is second to none.  Karen, Gregg, Chadd, myself, and 8 others spent 2-weeks in Russia in 2006 on a church-sponsored mission trip (that's a whole other story) to an orphanage in Shuya.