Have You Ever Seen a Housing Market Like This? [INFOGRAPHIC]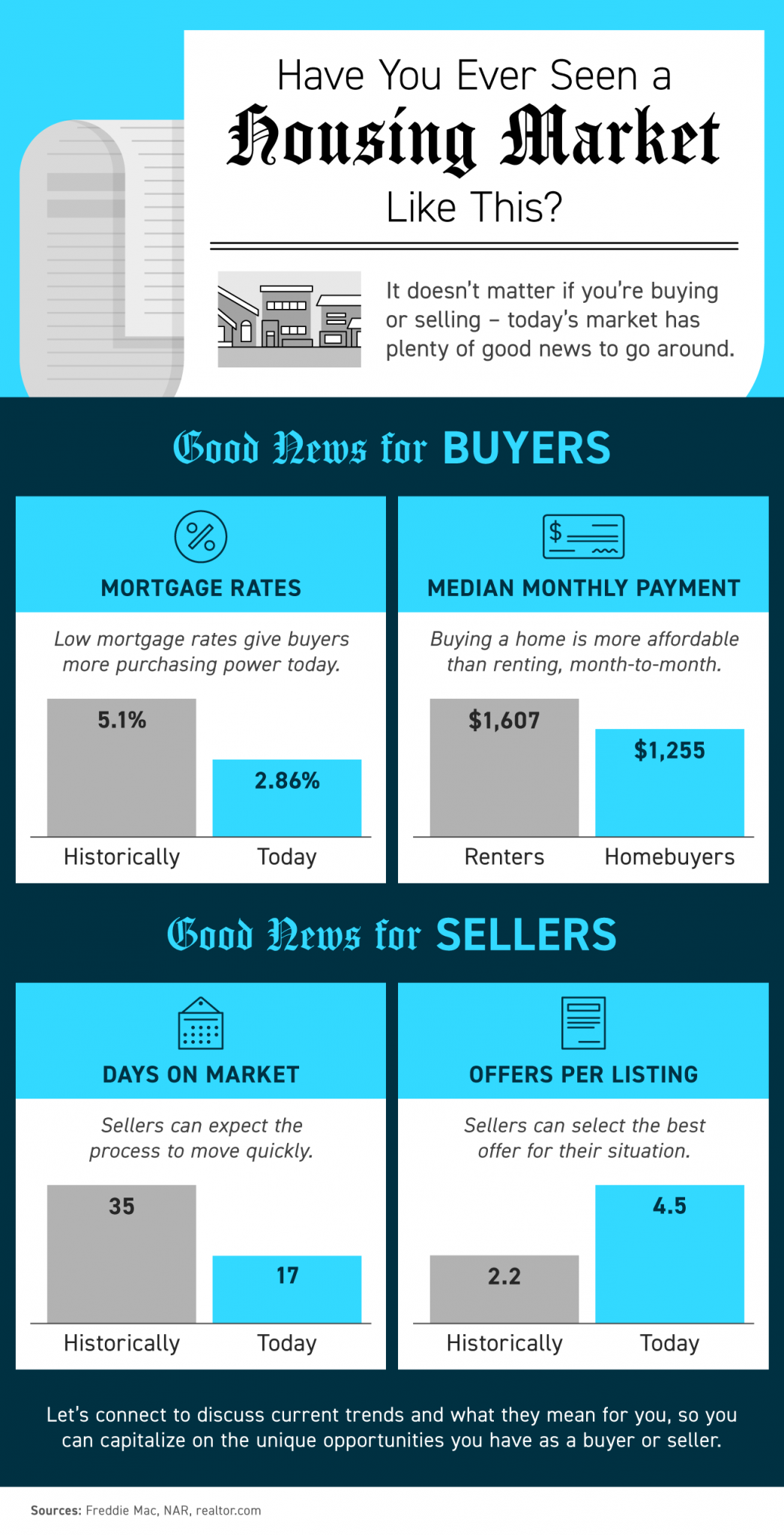 Some Highlights
Buyers can take advantage of today's mortgage rates to escape rising rents and keep monthly payments affordable. Sellers can reap the benefits of multiple offers and a fast sale.
If this sounds like good news to you, let's connect today so you can capitalize on the unique opportunity you have in today's market.
The Quarterly Housing Affordability Index measures whether or not a typical family qualifies for a mortgage loan on a typical home at the national and regional levels based on quarterly price and income data, as well as a look at affordability conditions for first-time buyers.