Posts Just For You- This Week at ActiveRain-September 19 to September 25, 2021
Every day there is something new to learn here at ActiveRain.  With this series, I try to highlight posts that gave me that lightbulb moment. It could be something techie, something about Real Estate or the other professions that I never knew, about a place, or about a person. Or, it could be a post that made me sit up and take notice!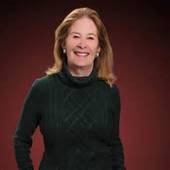 September 19: Lise Howe Moving with a Pet? Pack a First Aid Kit
What a great idea!!! I never thought of this when we prepared for hurricanes in FL but it makes sense.
September 20:  Wanda Kubat-Nerdin    Avoid Getting Carried Away with Hyperbolic Extravagance
Couldn't agree more! Buyers want the facts...don't "clutter" the MLS with the other stuff.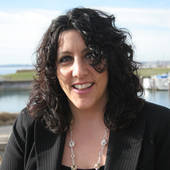 Denise Lones Facing the Dragon
Most of us would rather not have to face conflicts but you really can't avoid them. I love one of the suggestions that Denise has to face these situations.
Kat Palmiotti Referrals: First Time for Everything
This one was a first for many who commented. Have you experienced this?
September 21: Peter Mohylsky Do You Have Life Rules? Here is a Start.
Like Leroy Jethro Gibbs on NCIS, we could all use some rules that guide how we live our lives. Do you have any?


Buzz Mackintosh Zoom Topic~Placing a Successful Referral

Buzz suggested a good topic for our ZOOM meetings. Let's face it, referrals are always in our minds.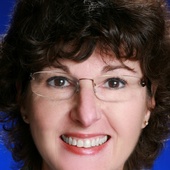 September 22: Lorrie Semler Personal Property Estate Sales/Tag Sales/Moving Sales
They all seem to mean the same thing but they're different! Read on!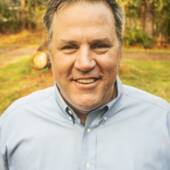 September 24: Judd Gillespie The Reward
Welcome new ActiveRain member and please head to his first post here. We can all relate to his words!!!
Thanks to Carol Williams for this weekly list which I copied from her post!

Don't miss the upcoming Zoom meetings
September 28th - Ryan Huggins - Thousand Oaks, CA  (Information Security 101: Practical steps to secure your client's data)
October 5th - Grant Schneider (Leadership and Team Building)  We all need a team of pros to be successful, don't we?
Here is the ongoing link to each Zoom meeting
Arizona... You are the same as Pacific time until Nov. 7th
11:00 a.m. Pacific
12:00 p.m. Mountain
 1:00 p.m. Central
 2:00 p.m. Eastern time 
**And, don't forget this month's challenge hosted by Margaret Rome. It's your opportunity to share your ideas on upcoming ZOOM speakers and topics. 
Please don't forget to check out these very informative posts as well:
Carol Williams Second Chance Saturday-Carol highlights posts that are often suggested by the other members here. 
Debb Janes and Bernie Stea YouTube Thursdays- If you want to learn more about how to do videos for your business, this is the post to follow.
Liz and Bill Spear and the weekly Ask An Ambassador posts!
Thank you for letting me do what I love to do...learn something new every day.