Posts Just For You- This Week at ActiveRain-September 26 to October 2, 2021
Every day there is something new to learn here at ActiveRain.  With this series, I try to highlight posts that gave me that lightbulb moment. It could be something techie, something about Real Estate or the other professions that I never knew, about a place, or about a person. Or, it could be a post that made me sit up and take notice!
I'm throwing in Margaret Rome Baltimore 410-530-2400 post from last week because I was looking at the inside of my eyelids when she posted it.
September 25: Margaret Rome On the LIne-Can I Get an Answer?
What an interesting situation!! And You have to scroll down to read Jim Patton's comment.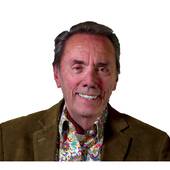 September 26:  Dan Dee McGinnis    Real Estate Sales Before the Internet
I love the internet but there's something to be said for a good old phone call.  And yes, we do make time for the things we want to do.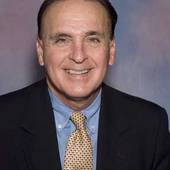 Grant Schneider You Don't Need Agents. You Need the Right Agents.
This is one I related to. When I hired consultants for a staffing service, I had to look beyond skills and experience. I could train them for that but their attitude and work ethic were harder to do something about.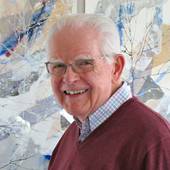 September 27: Roy Kelley Thankful Pumpkin, A New Family Tradition
Roy shared this from Facebook and it is such a wonderful idea and a good tradition to start!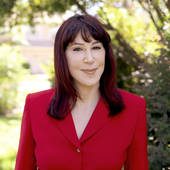 Wendy Rulnick Maybe It Was Karma
We've all been in this boat! I love Wendy's positive take on it!!!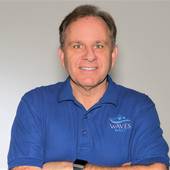 September 28: Jeffrey Dimuria Sold/Closed Equestrian Property in Melbourne
This is a sweet story and reminds us that it's not always about the money.
Jan Green Which Water Heater is Right for Your Home?
What an informative post from Jan!!! Save this because you know you'll need it down the road.
September 29: Peter Mohylsky Comfort and Happiness Are Different
Interesting question. What's yours????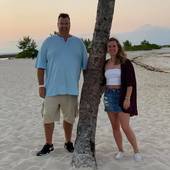 Scott Godzyk 2005 vs 2021 When will things change in Real Estate?
Good observation from Scott. What do you think?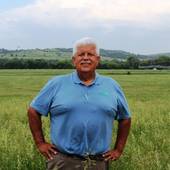 Mike McCann More Rain for Central Nebraska...Farmers are Smiling?? Maybe Not...
We depend on our farmers but we know so little about what they do and how they do it.
September 30: Wanda Kubat-Nerdin Choices other people make are theirs to own. Not Yours.
This advice seems so simple and yet so true!! The best you can do is present the choices and information and leave the decision to them.
Thanks to Carol Williams for this weekly list which I copied from her post!

Don't miss the upcoming Zoom meetings
October 5th - Grant Schneider  (Leadership and Team Building)  We all need a team of pros to be successful, don't we? 

October 12th - Katerina Gasset  (The Five Latest Things Happening in SEO)

October 19th - Christel Silver (International Sales)

October 26th - Larry Story (When a Spouse Passes) 

November 2nd -  Buzz Mackintosh (Roundtable Discussion on Placing Referrals)

November 9th - Gayle Boxman, Lise Howe, Paula Hathaway
(Panel on Regional Living)

November 16th - Scott Seaton (Inspection Nightmares)

* * * * *

Here is the ongoing link to each Zoom meeting
Arizona... You are the same as Pacific time until Nov. 7th
11:00 a.m.    Pacific
12:00 p.m.    Mountain
  1:00 p.m.    Central
  2:00 p.m.    Eastern time 
************************************************************************************************
** Don't forget this month's challenge October Challenge: Help Us FALL in Love With Your Area. 
************************************************************************************************
Please don't forget to check out these very informative posts as well:
Carol Williams Second Chance Saturday-Carol highlights posts that are often suggested by the other members here. 
Debb Janes and Bernie Stea YouTube Thursdays- If you want to learn more about how to do videos for your business, this is the post to follow.
Liz and Bill Spear and the weekly Ask An Ambassador posts!
Thank you for letting me do what I love to do...learn something new every day.