After two months of declines, total homes sales went back up again, according to the Lake Havasu Market Report for September 2021. The median sale price rose above $400,000 for the third time this year as well. Havasu homes spent just over a week on average to go from "new listing" to "under contract". That means that buyers must make sure that they have a pre-approval letter in their hands when they submit their offer. Otherwise, they might lose out to another buyer.
Lake Havasu Market Report for September 2021
September 2021 Home Sales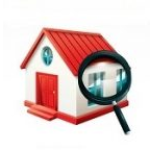 Flex MLS reported a total of 225 properties sold in Lake Havasu City from September 1st to September 30th, 2021. That marked a 16% decrease from the previous September's total sales. However, it was 21.6% higher than August 2021's total sales. Total sales for the year so far outpace 2020's numbers by 7.9%. Pending sales fell from 262 in September 2020 to 219 in September 2021. Active listings also dropped from 466 last September to 414 this past month.
September 2021 Sale Prices
The median sale price rose again. After a brief dip below $400,000 in August 2021, it came in at $405,000 last month. That also marked a 16.08% increase from the $348,900 median sale price reported just 12 months before. Still, the highest median sale price for this entire calendar year was $437,500 back in July 2021.
September 2021 Inventory
Low housing inventory remains a problem for Lake Havasu home buyers. The Lake Havasu Market Report for September 2021 showed a 25% drop in inventory, from 2.24 months in September 2020 to 1.68 months in September 2021. However, this was a slight increase from the 1.57 months available in August 2021 and tied with January for the most inventory available this year. The median number of days a home stayed on the market before going under contract increased a little, from six last September to nine last month. That was also the exact same median number of days reported in August 2021.
What Buyers Need to Know
Interest rates have slowly begun to creep up over the past few weeks. Wells Fargo currently reports a 3.125% interest rate for buyers with good credit seeking a 30-year fixed-rate mortgage. That's 0.25% higher than the 2.875% reported at this time last month. Even so, rates remain at historically low levels, making it a little easier to afford a higher price point. With a debt ceiling default in limbo in the Senate right now, interest rates could continue their upward march. In turn, that would mean higher mortgage payments. So, if you wish to purchase a Havasu home, make it sooner rather than later to save money on your interest. I also continue to stress the importance of talking to your lender first. You absolutely must obtain a pre-approval letter from them even before you start looking at homes. When you are ready to start your Havasu home search, call me at (928) 208-5154 or send me an email.
FEATURED LAKE HAVASU PROPERTY FOR SALE
Visit any of my Lake Havasu real estate sites below for more information on the Havasu market:
Homes for Sale in Havasu
Havasu Area Homes
Just Call Liz
Originally posted on my Lake Havasu real estate blog here: https://havasuareahomes.com/lake-havasu-market-report-for-september-2021/.