Posts Just For You- This Week at ActiveRain-October 10 to October 16, 2021
Every day there is something new to learn here at ActiveRain.  With this series, I try to highlight posts that gave me that lightbulb moment. It could be something techie, something about Real Estate or the other professions that I never knew, about a place, or about a person. Or, it could be a post that made me sit up and take notice!
October 7:  Ed Silva   Zoom Call with Grant Schneider October 5, 2021
In case you missed it, Ed provided an excellent summary of Grant's Zoom presentation. 
October 10: Ayana Williams Run your own race
Welcome Ayana to ActiveRain! And what a wonderful first post!!!


October 11: Myrl Jeffcoat In California We Have a Ladder for Fishes!
How interesting! You can learn a lot here and not just about real estate! This is fascinating.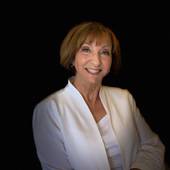 Sheri Sperry The Aspens At Snowbowl Are At Peak Color
Some posts give you that "ah-ha" moment with photos! This is one of them.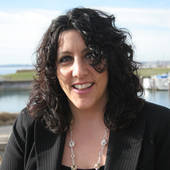 October 12: Denise Lones Prioritizing Your Rocks
Even though many of us have heard of a similar analogy, this one bears repeating. And Denise does an excellent job of illustrating it!


Evelyn Johnston AR Friendships Last a Lifetime
It was so good seeing a post from Evelyn Johnston and I do agree...these friendships can last a lifetime.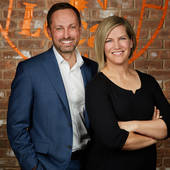 October 13: Beth and Ryan Waller What is a bully offer in real estate?
Another reminder that real estate is local. Read and learn.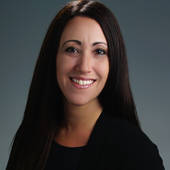 October 14: Lauren Laski Slow Your Roll (Talking to Myself)
As I've grown older, I've learned that it's often better if I don't say what I really and truly want to say. I'm not always successful, though! How about you?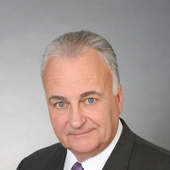 October 15: Wayne Martin Looking back a bit #1
There's something to be said for short and sweet. Many of us know Wayne from his daily trivia but one of his first posts/affirmations is so true. Think about it!!
Thanks to Carol Williams for this weekly list which I copied from her post!

Don't miss the upcoming Zoom meetings


October 19th - Cristel Shiver (International Sales)

October 26th - Larry Story (When a Spouse Passes) 

November 2nd -  Buzz Mackintosh (Roundtable Discussion on Placing Referrals)

November 9th - Gayle Boxman, Lise Howe, Paula Hathaway
(Panel on Regional Living)

November 16th - Scott Seaton (Inspection Nightmares)

November 23rd - Andrew Mooers | 207.532.6573  (YouTube Tricks)

November 30th - Ben Kinney (Changes, Vision & Sharing our Venue With Others)

December 7th - Jack Carter (How To Pay For Real Estate From Apple Pay to Zelle)
Here is the ongoing link to each Zoom meeting
Arizona... You are the same as Pacific time until Nov. 7th
11:00 a.m. Pacific
12:00 p.m. Mountain
 1:00 p.m. Central
 2:00 p.m. Eastern time 
************************************************************************************************
** Don't forget this month's challenge October Challenge: Help Us FALL in Love With Your Area. 
*************************************************************************************************
Please don't forget to check out these very informative posts as well:
Carol Williams Second Chance Saturday-Carol highlights posts that are often suggested by the other members here. 
Debb Janes and Bernie Stea YouTube Thursdays- If you want to learn more about how to do videos for your business, this is the post to follow.
Liz and Bill Spear and the weekly Ask An Ambassador posts!
Thank you for letting me do what I love to do...learn something new every day.