ChaBones. Shagrues. Smallcakes. All of these offer delicious food that everyone raves about here in town. Bonus: all three also plan on participating in the Taste of Havasu 2021 event next week. But there are many, many other great restaurants offering up samples of their best dishes, too. Yum! Sounds like one tasty event to me!
What: Taste of Havasu 2021
Where: SARA Park Rodeo Grounds (7206 Dub Campbell Pkwy)
When: Wednesday, October 20th, 5 pm to 7 pm
Admission: $10 to $25
Contact: K-12 Foundation (928) 302-5126 or via email
Taste of Havasu 2021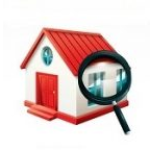 Money raised from this event benefits the K-12 Foundation. As such, organizers wanted this to be a family-friendly affair. Bring all of your loved ones to the SARA Park Rodeo Grounds for dinner on Wednesday, October 20th. Kevin Jackson and the Midnight Sun entertain the crowd with their live music throughout the two-hour event. Over a dozen local restaurants, bakeries, and breweries set up booths all over the rodeo grounds. Just step up to one of the booths, take a sample of what they offer, and bring it back to one of the dozens of tables set up specifically for this event. Of course, you must be at least 21 years old with a valid photo ID to participate in the beer and wine tastings.
Who's on the Menu?
ChaBones
College Street Brewhouse
Copper Still
Hangar 24
HRMC Cafe
Lin's Little China
Mr Lemonade
Mudshark Brewery
Ohana Poke Bowl
River Blend Coffee
Romer Beverage
Scoops
Shagrues
Small Cakes
Ticket Info
Tickets cost $20 per adult and $10 per child (ages 5-12) when purchased in advance. However, if you wait until the day of the event, you pay $5 more per person. Kids ages four and under get in absolutely free of charge. Purchase your tickets ahead of time at Horizon Community Bank, the LHUSD District Office, Lake Havasu Chamber of Commerce, College Street Brewhouse, Radio Central, or Scoops.
FEATURED LAKE HAVASU PROPERTY FOR SALE
Visit any of my Lake Havasu real estate sites below for more information on the Havasu market:
Homes for Sale in Havasu
Havasu Area Homes
Just Call Liz
Originally posted on my Lake Havasu real estate blog here: https://havasuareahomes.com/taste-of-havasu-2021/.