These weekly reports keep my clients informed about local market conditions when they're buying or selling their home. The reports use real-time data so you can make decisions based on what's happening in the market right now and how the market is changing week by week.
Here are a few tips for using the reports:
- Pick your favorite location, Click the report, Check the "Market Action Index" to see if the market is heating up or cooling down.
- Click into the "Market Segments" charts to see how the market is behaving in different price ranges.
- Use the "Median List Price" charts to see what you can buy in your price range, and search by zip code to compare different neighborhoods.
As always, if you have any questions about real estate or these reports please call, text or email me. You can also share these reports with friends and family.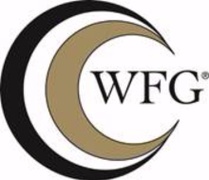 Your Local Market Report
WFG National Title Company | www.wfgtitleco.com
Check out your favorite zip code and or markets!  Call/text me at 360-852-1689 or call/text my awesome business partner Ed Goldhammer at 360-600-5225.  We can explain the market to you and help you with any real estate questions you may have about properties!  We will zoom call or show properties virtually with you or show properties.  We love assisting people in their life journeys!
BATTLEGROUND WA REAL-TIME MARKET INDEX
BRUSH PRAIRIE WA REAL-TIME MARKET INDEX
CAMAS WA REAL TIME MARKET INDEX
CLARK COUNTY WA REAL TIME MARKET INDEX
LA CENTER WA REAL TIME MARKET INDEX
RIDGEFIELD WA REAL TIME MARKET INDEX
VANCOUVER WA REAL TIME MARKET INDEX
 VANCOUVER 98661
WASHOUGAL WA REAL TIME MARKET INDEX
WOODLAND WA REAL TIME MARKET INDEX